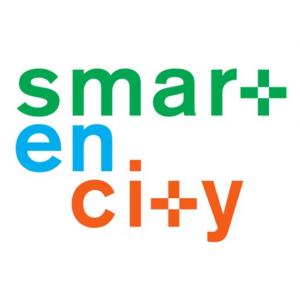 Details
EU contribution
€27,890,139
Project type
Lighthouse project
Funding programme
H2020
SCC 1 - 2015: Smart Cities and Communities solutions integrating energy, transport, ICT sectors through lighthouse (large scale demonstration - first of the kind) projects
Description
NEW: Don't miss the SmartEnCity Academy for Zero Carbon Transition. Click here for more info.
Cities play a key role in fighting climate change. Energy demand and CO2 emissions are particularly high in urban areas. At the same time, urban density allows more alternatives for energy-efficient housing, eco-friendly transport and service provision.
SmartEnCity's vision is to create Smart Zero Carbon Cities that are more sustainable and inclusive, improve citizens' quality of life, create jobs and wealth, and offer equal growth opportunities.
SmartEnCity, a project funded under the European Union's Horizon 2020 research and innovation programme, aims to develop a systemic approach for transforming European cities into sustainable, smart and resource-efficient urban environments in Europe. We aim to develop strategies that can be replicated throughout Europe in order to:
Reduce energy demand and
Maximise renewable energy supply
Activities include retrofitting in buildings, integrating infrastructures, developing sustainable mobility and the intelligent use of Information and Communication Technologies.
The SmartEnCity concept will be defined, planned and implemented in the three Lighthouse demonstrators Vitoria-Gasteiz (Spain), Tartu (Estonia) and Sonderborg (Denmark). The process will be replicated in the two Follower cities of Lecce (Italy), and Asenovgrad (Bulgaria). We will encourage a SmartEnCity Network of further cities interested replicating the approach elsewhere in Europe.
Under the coordination of TECNALIA Research & Innovation, 35 partners from six countries work together to make Smart Zero Carbon Cities a reality in Europe.
SmartEnCity video as part of the SCIS "Travel, Share & Learn" collection
Project demonstration sites
Fellow cities
Objective
Expected results
Retrofitting of about 2,500 dwellings and over 165,000 m2
Benefits for 29,300 inhabitants
Energy savings of about 30,000,000 kWh/y
CO2 reduction of 19,000 Tn/y
Increased use of renewable energy sources for heating
Smart lighting concepts
Innovative strategies for sustainable mobility (electric vehicles, bike and car sharing, biogas buses etc.)
Contact
Name
Urra Uriarte, Silvia
Organisation
Tecnalia Corporación Tecnológica
Email
silvia.urra@tecnalia.com