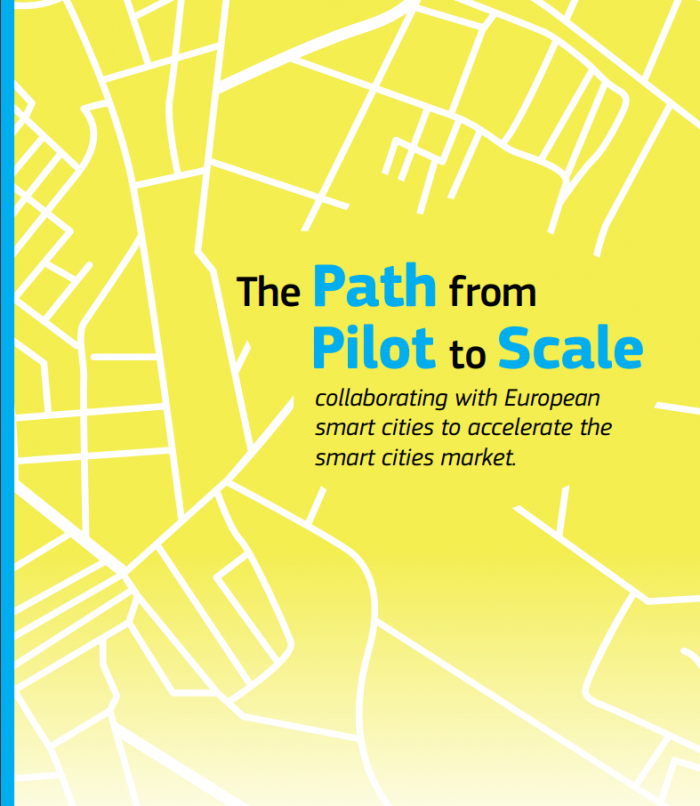 The four Smart Cities and Communities projects Smarter Together, Sharing Cities, Replicate and SmartEnCity would like to present a joint research paper. 
The Joint Paper: The Path from Pilot to Scale was presented by Jem McKenna-Percy from Greater London during the SCALE Lyon Event held between 1st and 2nd July 2021. It is a result of a collaborative research effort of these 4 projects that address critical urban challenges such as energy use and the need to move towards low-carbon transport systems, with the common objective of increasing citizens' quality of life. The geographical coverage and an impressive pool of European cities involved in these projects ensured a large diversity of urban and climate contexts.
The Joint Paper summarizes key joint impacts and lessons learned. One of the ways for cities to achieve ambitious carbon reduction is retrofitting large numbers of buildings that do not use energy efficiently. Deep energy eco-renovation and refurbishment projects have a clear environmental benefit in reducing energy use and carbon emissions. They can also lead to consistent economic savings for both tenants and the municipality. 
Another important way that should be embraced is the energy transition to renewable energy, which production is essential to improving the energy balance of a building and in achieving zero-energy-emissions districts. One of the key findings was that one of the most promising methods to achieve carbon neutrality is the implementation of district heating. 
The third key finding of the paper was dealing with innovative mobility solutions. The future of mobility will be soft, electric, and personalised, combining micro-mobility (bikes, scooters) and macro-mobility solutions (shared vehicles, public transport) to give users an on-demand experience. There will be a shift towards a Mobility as a Service (MaaS) model where major public transport nodes will be complemented by a portfolio of mobility services. Electric vehicles will play a crucial role but not all mobility solutions will have to rely on electricity as they can also use biogas or hydrogen. 
Many cities belonging to these 4 Lighthouse projects have already developed their own urban data platforms that might be distinct but have several key commonalities. Platforms should be data-informed and not data-driven. The technology is not an end, but a means to reach a more informed decision that can help optimise the city's public services management and enhance the ecosystem's involvement to co-create, design, build and run better services and applications.
The Joint Paper also looked at the size of cities and how their area, population and available resources impact their access to funding and implementation of solutions. However, regardless of the size, there are common levers that could be used to deliver impactful smart city inventions. Such levers include ecosystem approach, collaborative partnerships, sound governance models, citizen engagement, data standardization and security, replication and investments and funding. 
The four projects - Smarter Together, Sharing Cities, Replicate and SmartEnCity offer a key perspective on how SCC Project Cluster is paving the way for widespread implementation of smart city technologies and contributing to change the way cities address future challenges. The challenge is now to shift from pilots to broader adoption. The projects indicated 7 key recommendations to enable this shift. 
Being pragmatic and bold.

Change the ways of working.

Bridging the gap between innovation and scaling to the market.

Accelerate the completion of the project by creating in-house companies or purpose-driven vehicles.

Simplify everything.

Deploy new urban data platforms that are more focused on open source and components, with new forms to share and use data with citizens.

Focus not on energy transformation but on well-being and resilience.