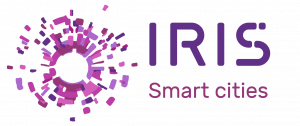 Details
EU contribution
€17,996,569
Project type
Lighthouse project
Funding programme
H2020
SCC-1-2016-2017 - Smart Cities and Communities lighthouse projects
Description
Project - 10/2017-09/2022
Implementation – 10/2018-09/2022
Monitoring - 10/2019-09/2022
Co-creating smart and sustainable cities
IRIS is a collective of seven cities working to make urban environments better places for citizens and the planet.
We test innovative solutions, mainstream viable technologies and explore the products, policies and social engagement methods to ensure being sustainable is an easy choice… for everyone.
To help cities in Europe and worldwide make a successful transition to more sustainable, healthy and inclusive urban environments, IRIS has identified five key challenges and a pallet of 16 tangible solutions to meet them.
They are our five transition tracks:
Renewables and energy positive districts
Flexible energy management and storage
Intelligent mobility solutions
Digital transformation and services
Citizen engagement and co-creation
Project demonstration sites
Objective
IRIS will harness user-demand driven energy and mobility services; encourage more collaborative and effective urban planning and governance; as well as validate business model and technical innovations to fuel smart sustainable city aspirations across the continent and beyond.
At the heart of the project, IRIS is organised around five key challenges and a mix of targeted solutions supporting their delivery:
Energy positive districts
Smart energy management
A smart e-mobility sector
Digital city innovation platform
Citizen engagement and co-creation
IRIS hopes to deliver:
Replicability: Demonstration results will be replicated in other districts of lighthouse cities, as well as in follower cities, which can mix and match solutions according to their needs, paving the way to worldwide replication. From the beginning of the project, lighthouse and follower cities will work closely together and work to provide a range of tools for others to take the same steps with confidence.
Socio-economic impact: IRIS aims to put in place bankable solutions for challenges identified by the cities themselves. The tangible demonstration and quantified validation of these integrated solutions will lead to a reduction of technical and financial risks and give confidence to investors and policy makers. A dedicated citizen engagement and co-creation track will work to create strong links and active cooperation in the community to facilitate social acceptance, technology adoption and long-term behavioural change.
Environmental impact: The projects' most important environmental impacts relate to increasing the share of renewables share by integrating RES into the energy system and therefore stimulating self-consumption. To help tackle mobility related emissions, IRIS will rollout a number of electric vehicles and their infrastructure. Other environmental impacts, as a result, are the reduction of transport based CO2 emissions and improvement of air quality.
Market transformation: IRIS contributes to the establishment of flexible energy and mobility marketplaces and ICT platforms that give new possibilities to municipalities and power to consumers. The project aims to create new revenue streams and stimulate original business models around such services as EV batteries to support grid flexibility and shared mobility services.
Policy shifts: IRIS stimulates current policy structures and thinking mainly in terms of supporting renewable energy integration, promoting greener practices and re-assessing data accessibility and security issues.
Contact
Organisation
Gemeente Utrecht
Email
r.massink@utrecht.nl
Related topics
Building aspects
Building Energy Services
DHW (only)
Building Energy Services
heating (only)
Building Energy Services
lighting and appliances
Installed Renewable Energy Sources
photovoltaic
Technology used to supply the buildings
boiler
Technology used to supply the buildings
district heating (DH) network
Technology used to supply the buildings
electrical equipment
Energy Systems Types
Storage
Electrical Storage
Mobility Type of Intervention
Thematic Field
Energy System(s) Integration
Information and Communication Technologies