Image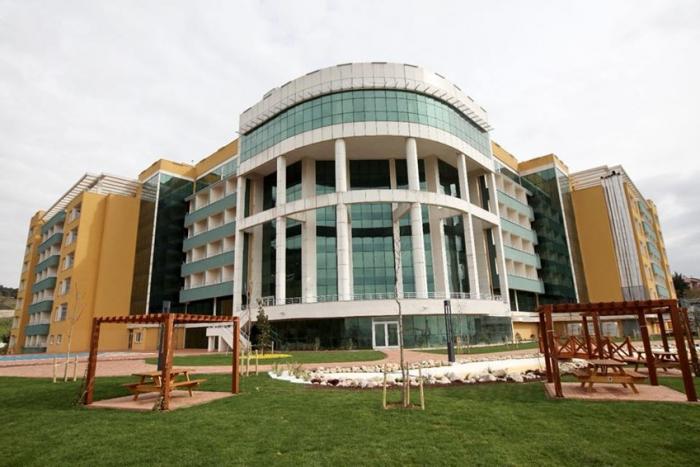 Cecilia Sanz Montalvillo is a Senior Researcher in the Energy Division at CARTIF Technological Centre, Spain. She was the Project Coordinator of R2CITIES (FP7) and is currently coordinating the Horizon2020 Smart Cities and Communites project MAKING-CITY.
Interview by Anthony Colclough, EUROCITIES
"When the R2Cities project was close to finalisation, we were making a video of the retrofitted districts and an elderly woman approached me," remembers Cecilia Sanz Montalvillo, R2Cities project coordinator and energy researcher at CARTIF, "and told me how much more comfortable her home was now than it had been in the previous years. Her comfort can't be put into numbers, but it's the most important thing for her."
The process wasn't always smooth, however. The R2Cities project sought to retrofit old buildings to make them more energy efficient, but this turned out to be quite difficult in Valladolid, Spain. To go ahead, the modifications needed a contribution from private owners of one third of the overall cost. "Some didn't want the changes," Cecilia Sanz Montalvillo explained, "and some wanted them but simply couldn't afford them."
​
R2Cities Valladolid Cuatro de Marzo
" In Genoa, Italy, and in Kartal, Turkey, the other two demo sites of the project, R2Cities focused on social housing, but in Valladolid, private buildings were also involved, which meant convincing owners to foot part of the bill.
​
R2Cities Genoa Lavatrici
One roof, many voices
This was the most difficult part of the project. CARTIF worked jointly with the municipality and began by engaging representatives of building associations and neighbourhood associations. In the end, they managed to convince residents, but it was very difficult. They were not prepared for the extremely divergent opinions that came together under one roof. By facilitating involvement with everyone, the residents but also the investment companies, consensus finally came about.
In the end, the project met and even exceeded its targets, converting 13 buildings and saving not only the planned 50%, but 52% on energy. In just one year, the team saved 2,000 tonnes of CO2, the equivalent of removing almost 400 cars from the streets. The primary intervention was insulating the buildings, but they also installed some solar panels. Initially, they had wanted to introduce biomass as a new energy source, but this turned out not to be possible. On the way, they learned plenty worth reading about.
'B' prepared
The main take-away was that you must have plenty of plan B's! When you are working with real people, things often go more slowly than expected, and there is a big gap between what the world looks like when you are writing a proposal and how it looks when you are really there, trying to make it work.
In the end, they abandoned the biomass solution. The district was too large, with buildings too dispersed for a new heating network covering the whole district to be technically and financially feasible. The initial investment is very high, and when you have a lot of people with their own priorities, it can make sense to focus on more individual measures than district ones. Insulation is a solution that can make a big difference and has a defined payback period.
Selling from solar cells?
Legislation around solar panels can be very tricky, including how to distribute the benefits among different housing units, and what to do with excess power. Ideally, this power would be sold back to the grid, allowing residents to profit. But legislation in Italy and Spain and many other European countries makes what should be common sense become quite complicated.
To get around this, R2Cities decided not to use as many solar panels as they could have done, and to focus this energy on preheating water in the shared heating system. In the Valladolid demo site, they also used solar panels to power a charger for electric cars that was open to the whole district.
Popular with residents, and demonstrating a successful use case, the R2Cities solutions are living beyond the project. "Even without funding," Cecilia Sanz Montalvillo boasted, "in the same district, the solutions from our project are being implemented again without funding in other buildings." To see these solutions in more detail, and to learn more about the project, check out the R2Cities video here.