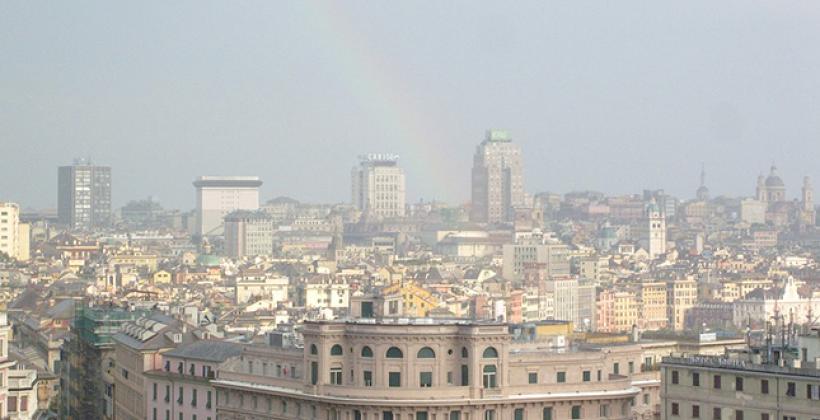 Description
The R2CITIES implementation site in Genoa is the social housing district of Lavatrici, developed between 1980 and 1990. Located in the west part of the city, the site consists of more than 500 dwellings. It is divided into four main blocks, each of which is composed of three different buildings – a high block, a lower block, and a centre block of apartments. The complex has one common area, ample parking and is served by a public bus line.
The demonstration focuses on passive and low-cost solutions, drawing on available natural resources such as solar power, natural ventilation and natural daylight. The activities performed within the R2CITIES project aim to turn the district into a quasi-zero-energy district according to national regulations.
Demo Site Expected Impact
The overall gross floor area of 18 000 m² has been refurbished at the R2CITIES demo site in Genoa. The annual final energy saving is 571 MWh. The total CO2 emission savings amount to 562 tonnes per year. The investment cost for all the interventions totals EUR 767 542.
Technologies
Energy
*Information regarding the technical and financial performance will be available at a later stage.
The implemented measures in Genoa with R2CITIES include:
Energy efficiency in buildings
Retrofitting the building envelope
Building services (HVAC and lighting)
Building aspects
Building Energy Services
heating and DHW
Installed Renewable Energy Sources
photovoltaic
Technology used to supply the buildings
boiler
Technology used to supply the buildings
condensing boiler