Challenging our "take-make-dispose" world 
The Future Circular Cities conference 2019
Congratulations to Peterborough, host of this year's Future Circular Cities conference on the 24 January, for bringing together cities, industry, academia and third sector organisations  – and more importantly for addressing the practical aspects of circular, sustainable cities.
"Circular economy" is now a well-known term, but it's meaning is still rather vague and often associated with rubbish – waste that is. Much of it is about waste, however not just rubbish. Waste in all forms: of the world's valuable and diminishing resources; of skills and knowledge; of time (clock time and people's valuable time and effort); of products (that required manufacturing); or of space (60% of office space is not used during office hours).
The underpinning issue surrounding this waste is our understanding of and voracious ambition for growth. Financial growth, in particular, only drives a set of behaviours that have led us to where we are now – in a "take-make-dispose" world. Our planet has too many near-exponential curves including population, money printing, fish stocks, resource depletion, the list goes on. Planetary "carrying capacity", and the oft-used forecast of needing two planets to feed the world by 2030 (and three by 2050) may well be heard – however all too often also dismissed. We seem to be so disinterested and yet these habits and behaviours impinge massively on cities given. 
Cities as "conveners"… 
Cities can, however, play a unique and pivotal role in helping us clean up our act and cut back on waste. 
While businesses are driven by financial metrics and their bottom line; cities are in the business of providing public value – an altogether more complex and intricate motivator/indicator. They are also highly influential. Cities can influence, for example, the macro conditions (the regulation that upper public bodies set); they can steer the mezzo conditions that surround them (the sectors that they attract to their cities, or the local policies and at times taxes that make doing certain things more or less attractive); and they can stimulate the right behaviours and habits of their residents and visitors – the micro conditions in their communities. These three levels of influence are all collectively important to follow and change a product or service so that it becomes more sustainable while reducing waste. 
And the smaller the city, the faster they can adapt and implement change. This year's conference host Peterborough, for example, is one of the first cities to have a circular city strategic plan. Like other small cities, Peterborough has recognised that sharing knowledge, tools, assets and pooling resources amongst smaller cities is hugely advantageous – as most have limited scale and financial muscle to invest in all that is needed. These same cities also realise that being a modest size they have more influence on "big business" and "big government" if they collaborate and act together. These motives have stimulated the launch of the European Innovation Partnership for Smart Cities and Communities (EIP-SCC) joint initiative – "Small Giants". 
The Small Giants initiative is a network of small cities that seek to collaborate and address, together, a portfolio of common priority challenges – including circular city. Peterborough intends to build on its experience as host of the Future Circular Cities conference by setting up the UK hub of the much broader, European network.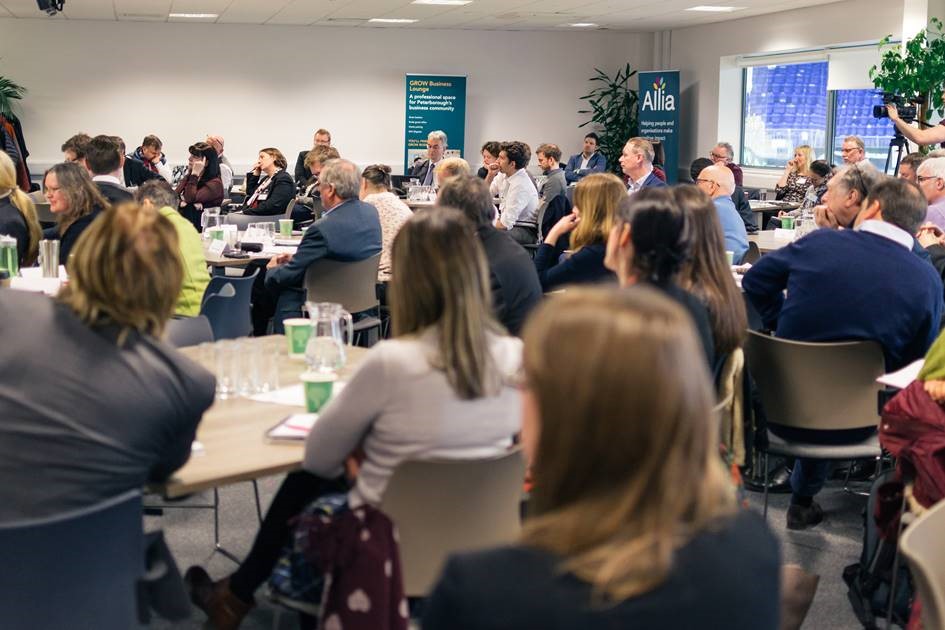 Facing the challenges together
The UK and European networks will go a long way in helping small cities to overcome some of the big challenges that they face going forward. Several examples were presented at the conference in Peterborough and sufficient breadth of scope addressed by the participating experts to clearly indicate the upside of creating circular cities. 
These challenges include: 
A lack of societal awareness and buy-in to circularity (businesses, residents, visitors). 
The complexities of analysing circularity to find suitable opportunities that will promulgate sustained action.
Aligning goals, strategies and plans across multiple sectors and actors. 
Establishing incentive mechanisms at a more operational level and developing complementary new business models.
Ensuring "appropriate" access to data – particularly given multiple parties involved and the heightened attention to data privacy.
The paucity of suitable mechanisms for measuring progress towards circularity – this is immensely complex, however, we could start with simple indicators to raise the profile.
Regulation and policy that defends the current; or worse, inhibits circularity – rather than liberates circular actions.
Lack of trust in "city hall" – however, with limited effort, it is likely to be greater than in alternatives.
Key areas for immediate action
The Ellen MacArthur Foundation, whose mission is to accelerate the transition to a circular economy, also identified some prominent areas on which to focus. Several of these provided very practical lenses for Future Circular City participants and offer scope for cities to take positive actions:
Food – where the cycle of organic waste from city to farm can be shortened; urban farming can add value, be made locally and be very visible. 
Construction – where both innovative new-build and closed-loop building re-fit maximise re-use of material and minimise waste.
Household Waste – the obvious one, where circular thinking started; and an area that still holds considerable potential to address for example, textiles and plastics.
Building space – particularly commercial and office spaces that remain empty for too much of the time. 
Accelerating the transition to a circular economy will require a behavioural shift in which our "take-make-dispose" mentality is challenged, where growth is viewed differently and circularity promoted more readily. Cities will need to engage people in owning that new perspective and put in place the right motives to deliver that change.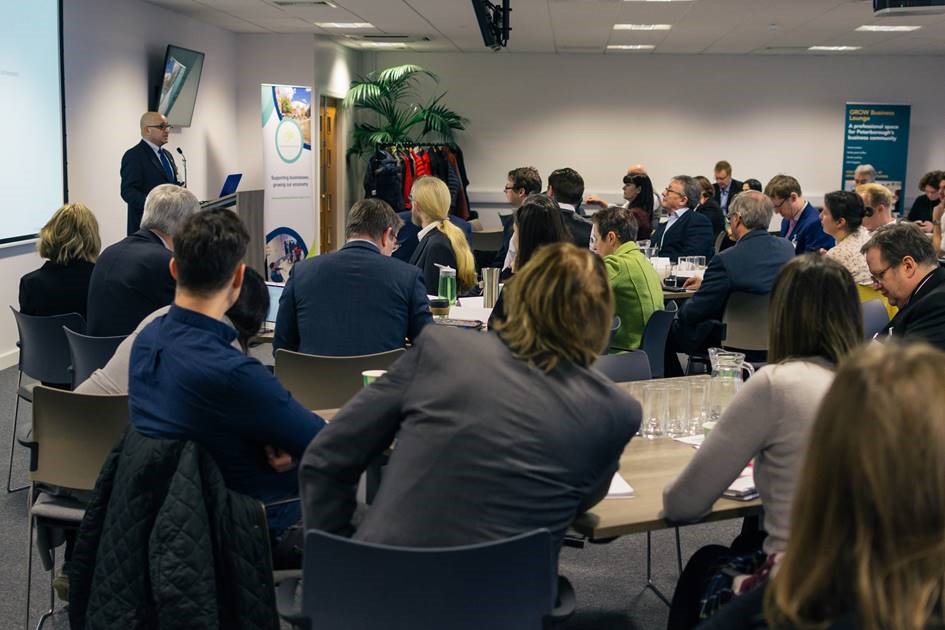 Seven suggestions to move from intrigue to action
What is required to engage people, gain their interest and lift them from intrigue to action – and fast? Here are seven suggestions:
1. Raise greater awareness and acceptance of Circular Cities and link with the UN's Sustainable Development Goals (SDGs), which would certainly provide complementary support to stimulate some new approaches to circularity.
2. Consider how your city is going about innovation and take a more structured approach including more: coordination with regulations and policies; horizon scanning; stakeholder engagement activities; services; funding; and so on.
3. Provide better guidance and standards to support cities particularly the smaller ones. National and international standards development organisations can play an important role here to curate knowledge in a trusted source, alongside the advocacy of a number of city-related bodies.
4. Open up public funding streams to show support and stimulate much-needed innovation and experimentation.
5. Boost the business case for circularity. It's not that it is not there, so much as we need a better way of looking at public value that is delivered over longer periods of time.
6. Explore the advantage of scale and collaborate with cities and actors to generate real scale that will attract research spending from Industry. The "Small Giants" Network that brings together modest-sized cities to collaborate on important issues is a great example. 
7. Discover and invent new policies for this sort of action. This is where the complementary new EIP-SCC initiative, PolicyLab, can come into play. 
Related topics