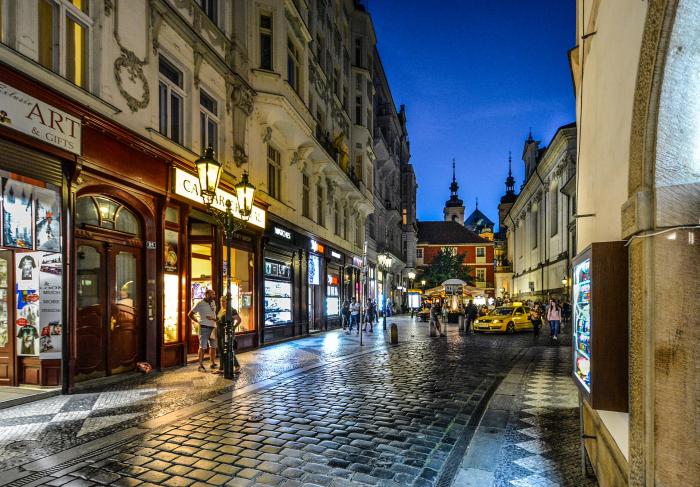 Description
Main Goal: identify and support 50 EU 'Small Giant' cities to deliver tangible smart city solutions tailored to their collective needs
Context
Why "Small Giants" Matter? Most Europeans do not live in the bigger cities; they live in mid-sized and smaller ones (see illustration)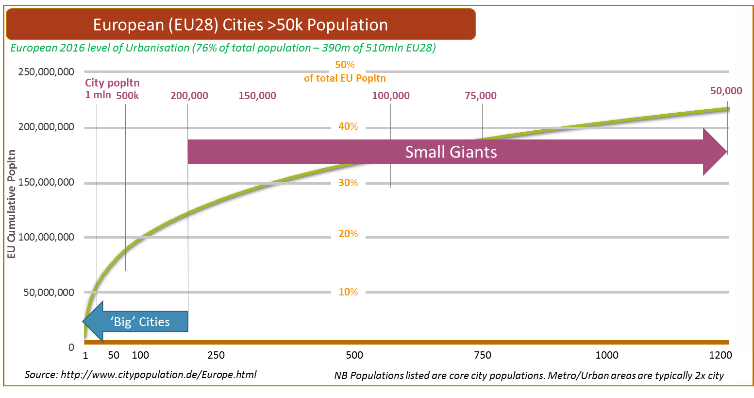 However, are designs made for the larger cities most appropriate for small?  The thesis is that designing solutions based on minimum requirements that service smaller cities, when scaled-up, will deliver more affordable solutions. And smaller cities can benefit more from collaboration; common solutions, and the like.
So, our task is to search out the smaller innovative cities that can make rapid advancement; take the perspective of the smaller cities, and 'design for small' rather than accept designs made by large. 
The concept of 'Toolkits' for Small Giants resonates. Not just actual smart solutions; also methods and tools that can be rapidly developed, tested, and adopted by a broad community of cities to accelerate action and deliver greater value.
Targets and focus for this initiative are presently still in formation, however, the initially agreed action is around "Circular Cities", engaging a group of 10 EU "Small Giants".
Status and Forward Plans
The initial action plan – as output from the June Action Cluster event – can be viewed here below.

To know more...
Contact us at: integratedinfrastructures@eu-smartcities.eu 
Documents
Management
Trevor Gibson
Graham Colclough