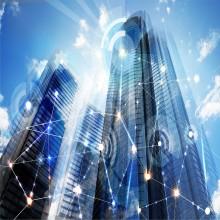 Policy Labs: Building the future of policy-making
Whilst the urban population increases at pace, cities continue to face a worrying array of complex, interdependent challenges. At the same time, rapid advances in technology present new opportunities, and challenges: autonomous driving; artificial intelligence; robotics; drones; wearables; blockchain. By 2030, it is estimated that up to 800 million global workers will lose their jobs and be replaced by robotic automation. And these advances are often combined with a host of new disruptive business models that we see emerging for things like taxi/car share, shared logistics, shared property, personal data monetisation… the list goes on!   
Our current policy-making model is too slow to respond to this rapid pace of change. The typical top-down policy-setting approach fails to engage the very people and communities that are using these new technologies and business models to their benefit.
 "Without urgent and targeted action today to manage the near-term transition and build a workforce with futureproof skills, governments will have to cope with ever-growing unemployment and inequality, and businesses with a shrinking consumer base," said Klaus Schwab, Founder and Executive Chairman of the World Economic Forum
So how can cities cope with the fast pace of change in technology and industry and the emerging new business models? What policies would best address these challenges, deliver the best results for their community and prepare their citizens for the future? And how can they do it in a way that does not stifle innovation?
The new PolicyLabs initiative of the European Innovation Partnership on Smart Cities and Communities (EIP-SCC) brings European cities together to deal with this conundrum…
People-centred approaches to policy making 
"Participative democracy and anticipatory regulation with cooperative development—that's the model and that's the future," explains Jorge Saraiva, Leader of Innovate.city – the new European network of City Policy Labs. 
Bringing people-centred design approaches to policy-making and tackling the issues upfront and head on, together, is vital. That's where a policy lab comes in.
What is a Policy Lab, and how does it work?
Policy labs are dedicated teams and structures set up to support city officials in finding innovative solutions to lead their cities in this new, technologically advanced era, creating their own Smart City. 
"While most local governments have innovation labs researching new technologies, few have created a policy lab alongside to promote interaction and allow cities to anticipate how the technology could work in practice and be ready to regulate when it does. This is essential so cities can move from being victims of technology to innovators.", explains Jorge Saraiva. 
Some countries are ahead of the curve. In Denmark—home of the world's first public sector innovation lab 'MindLab'—the government is breaking with the past to move with the times. Although globally recognised and awarded for its innovative practices, Mindlab was closed in May after 16 years, shocking its admirers. The closure followed a shift in government priorities from experimentation and innovation to the digital transformation of the civil service. In its place the Danish Government has set up a Disruption Task Force that translates digital and technological development into practice. 
"The rest of Europe would do well to keep up and adopt a similar approach to the Danish one. That is what we propose at innovate.city," added Jorge Saraiva.
Case study—Singapore: The Smart Nation 
While the Danish example reflects the urgent need to change the way we configure innovation and policy-making, one city is already leading the way in digital transformation.
Singapore was recently awarded 'Smartest City in the World' status at the Smart City Expo World'18 event in Barcelona for its Smart Nation digital transformation project. Launched in 2014, Smart Nation sets out to fulfil two goals: improve people's lives and create new economic opportunities. It is based on three main pillars: Digital Economy, Digital Governance and Digital Society. All go hand in hand to create an economy powered by digital innovation in a world-class city that responds quickly to the differing and changing needs of its citizens.  
These are exactly the same principles that Innovate.city presents to cities when considering setting up a policy lab.
According to Mr Saraiva, to work effectively Policy Labs should focus on three areas: 
1. Social Engagement;
2. Regulatory Innovation Testbeds (including sandboxes); and
3. Network of city policy labs. 
Creating more people-centred policy-making by co-designing proposals together with citizens and delivering them to the elected bodies to support their decision-making process and debate, reaps huge benefits and can mean the difference between the success or failure of a particular regulation. 
Using emerging technology in new business models, such as platform cooperatives, can benefit the local economy, providing solutions that are more in tune with citizens' needs and the cities in which they live. Such models promote a "shared capitalism" that better distributes wealth than the ruling model based on "corporate capitalism". Regulatory testbeds then enable the new technology to be tried out by the locals in a controlled area, regulating each step of the way. If successful the technology can be rolled out on a low-cost or shared-ownership business model in which any wealth generated is distributed among local citizens. Working in this way creates full transparency and a better future for the local community.
Societal changes will happen in all cities so, what better way to develop solutions than through a network with other city officials nationally and at European level? 
Linking Policy Labs across Europe
Across Europe, there are currently 80 policy labs in a handful of Member States all typically working in isolation on various issues (See the Directory of Policy Labs by Member State). In a network these cities could share their experiences and best practices, creating cross-border solutions to common issues. That's what Innovate.city– the European Network of City Policy Labs—aims to do. 
Launched in 2018, Innovate.city is currently in the early stages negotiating with cities that are leading the way in this new socio-economic era and which will become the pioneering cities in this new, European network. 
Interested in finding out more about Innovate.city or want to sign up to the network and start exchanging ideas and best practice? Contact: jorge@innovate.city
Read more
"Robot automation will 'take 800 million jobs by 2030' – report"
"How Denmark lost it's Mindlab: the inside story" 
Action cluster
Related topics