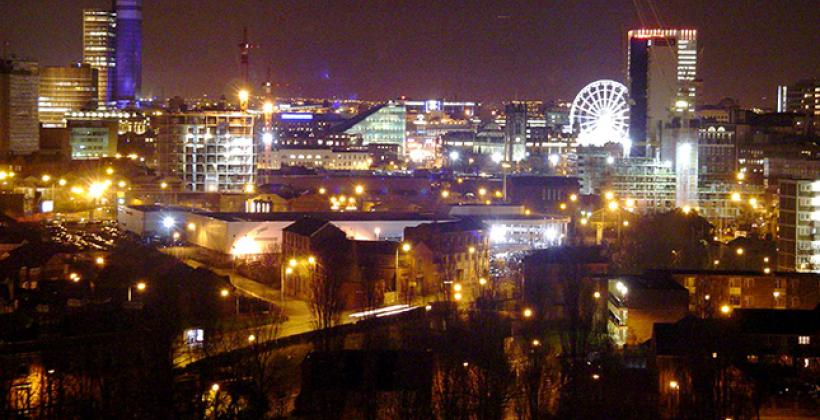 Description
The City of Manchester is one of 10 local authorities that make up the Greater Manchester conurbation.  Manchester has a population of over 500,000 with one of the largest economies in the UK. The innovation district, 'Oxford Road Corridor Manchester', has been the focus of Triangulum's activities in the city – a 2 km long spine that contains two of the UK's largest universities and one of the largest medical research campuses in Western Europe, it makes up 20% of the city's economic output. It employs 71,700, with an estimated 7,000 new jobs by 2025. There also are 80,000 students in the Oxford Road Corridor.
The Manchester Triangulum consortium is led by the City Council and includes Siemens PLC, Pixel Mill, University of Manchester and Manchester Metropolitan University.
Manchester's approach is based upon an understanding that cities function as systems, involving a complex interaction between individuals, markets, infrastructure networks and public services. Every intervention has been chosen because it demonstrates the benefits of integration in different ways.
Triangulum has enabled the partners to build on the work already undertaken to establish a smarter, more independent infrastructure whereby energy generation, its supply, storage and use is managed in a more demand responsive manner.
The new investments in renewable energy generation, supply and demand management have been connected through a new ICT infrastructure managed by Siemens.  The project has also created a data platform - a Manchester-i.  This aims to allow enable greater analysis and better informed decision making at both a strategic and operational level.   In addition, the city's programme to remove cars on Oxford Road, in the Corridor area supported a mobility component focused on electric vehicles and eCargo bikes.
Demo Site Expected Impact
Manchester's objective is for Corridor Manchester to become one of the largest knowledge rich low-carbon districts in Europe. In achieving these overall impacts, the aim is to decouple a reduction in carbon emissions whilst at the same time increasing economic activity. Very few cities have been able to exhibit this smart green growth but the Corridor has the right conditions and profile to demonstrate this.
Technologies
Energy
Building integrated renewable energy sources

Clean power generation (lower GHG)

Small energy storage

On-site generation, storage and its integration (renewable and conventional)
Mobility & Transport
Clean fuels and fueling infrastructure

Developing  sustainable urban mobility schemes

Electric, hybrid and clean vehicles:

Replacement  of diesel vehicles with electric

Bicycle infrastructure
ICT
ICT: 
Building energy management system

Energy optimisations in existing buildings

Central controller connected to the energy infrastructure that can optimisatise by responding to external signals
Urban data platform
Open Data and Service Engine
Platform receiving data from a number of sources from different sources: energy, transport, weather, air quality
Manchester-i - Visualisation platform and as a tool for others to create technology innovations
Building aspects
Building Energy Services
heating (only)
Installed Renewable Energy Sources
photovoltaic
Technology used to supply the buildings
boiler
Energy Systems Types
Infrastructure & System Integration
DHC extension
Storage
Electrical Storage
Mobility Type of Intervention
Thematic Field
Energy System(s) Integration
Information and Communication Technologies