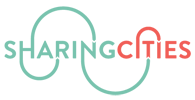 Details
EU contribution
€24,753,945
Project type
Lighthouse project
Funding programme
H2020
SCC 1 - 2015: Smart Cities and Communities solutions integrating energy, transport, ICT sectors through lighthouse (large scale demonstration - first of the kind) projects
Description
The demonstration districts in lighthouse cities Lisbon (Portugal), London (United Kingdom) and Milan (Italy) will implement replicable urban digital solutions and collaboration models. The Royal Borough of Greenwich in London, Porta Romana/Vettabbia in Milan and downtown Lisbon will retrofit buildings, introduce shared electric mobility services, and install energy management systems, smart lamp posts and an urban sharing platform through engaging with citizens. Fellow cities Bordeaux, Burgas and Warsaw will co-develop, validate, or implement these solutions and models.
Project demonstration sites
Objective
The project has 10 key goals:
Aggregate demand and deploy smart city solutions;
Deliver common and replicable innovative models;
Attract external investment;
Accelerate take-up of smart city solutions;
Pilot energy efficient districts;
Shift thinking irreversibly to local renewable energy sources;
Promote new models of e-mobility;
Successfully engage with citizens;
Exploit 'city data' to maximum effect;
Foster local level innovation, creation of new businesses and jobs.
Contact
Organisation
Greater London Authority
Email
pmo@sharingcities.eu
Related topics
Building aspects
Building Energy Services
lighting and appliances
Installed Renewable Energy Sources
photovoltaic
Installed Renewable Energy Sources
solar thermal collectors
Technology used to supply the buildings
boiler
Technology used to supply the buildings
condensing boiler
Technology used to supply the buildings
electrical equipment
Technology used to supply the buildings
heat pump: reversible
Technology used to supply the buildings
micro CHP
Mobility Type of Intervention
Thematic Field
Information and Communication Technologies