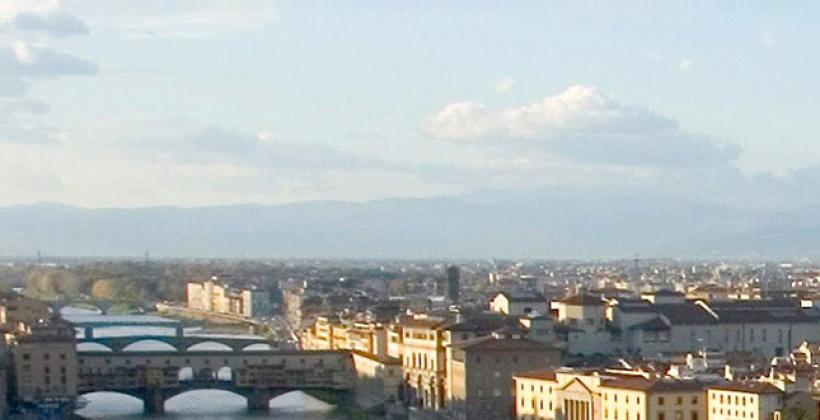 Description
With a population of 377 587 people and 12 million tourists per year, Florence is not only a place with an impressive artistic heritage and literary history, beautiful landscapes, high-quality fashion and lifestyle, agricultural and gastronomy products, but it also has efficient digital public services, high-level industries in innovation and technology, and excellent training institutes.
By becoming one of the lead cities in the REPLICATE project, Florence aims to implement an integrated smart city plan (co-created together with local stakeholders in the framework of the FP7 project STEEP  and with the other two REPLICATE lighthouse cities) for the first smart district to be replicated and scaled up. The demonstration area is the Novoli urban park – a mixed-use area with residential and tertiary settlements with mobility infrastructure consisting of a highway, an airport, and a main station.
The actions to be implemented include energy efficiency and district heating with an innovative seasonal solar thermal storage for social housing, smart grid and energy-demand management with smart metering and mobile application for final users, public multivendor e-mobility infrastructures, advanced mobility services for citizens, data management and a smart city control room, smart lighting and intelligent systems (internet of things (IoT) pilot test on smart benches, smart waste and smart watering).
Demo Site Expected Impact
* Detailed information regarding the technical and financial performance will be available at a later stage.
The REPLICATE team is working to accelerate the deployment of innovative technologies, organisational and economic solutions in order to significantly increase the resource and energy efficiency, improve the sustainability of urban transport and drastically reduce greenhouse gas emissions in urban areas. The project therefore aims to enhance the transition process to a smart city in three areas:
Energy efficiency: achieve energy savings in relation to the existing situation in building retrofitting and in district heating exploiting renewable energy sources integration;
Sustainable mobility: integrate sustainable electric vehicles, recharging infrastructure and information mobility systems;
Integrated ICT infrastructures: develop a smart city platform delivering new sustainable and cost-effective services to citizens, while improving the efficiency and synergy in the use of local public resources and the delivery of public services.
Technologies
Energy
* Detailed information regarding the technical and financial performance will be available at a later stage.
The solutions demonstrated in Florence are:
Energy efficiency in buildings
Retrofitting the building envelope

The retrofitting measures will be implemented in social housing blocks
Energy systems integration
District heating and cooling

District heating is included in the interventions.

Thermal storage

Solar seasonal thermal storage is included in the interventions.

Smart street lighting

New intelligent lighting system based on light-emitting diode (LED) technology integrated with other services (traffic control, soft video surveillance, WIFI, environmental sensors,…)
Mobility & Transport
Electric, hybrid and clean vehicles

More than 100 electric taxis
Fast recharge infrastructure reserved for e-taxi fleet
228 public multivendor charging points in the city (40 in the district)
ICT
Smart electricity grid
Urban data platform
ICT as a planning support

Innovative IoT services - smart benches, smart waste, smart watering

Mobile applications for citizens
Demand response
Building aspects
Building Energy Services
heating and DHW
Installed Renewable Energy Sources
solar thermal collectors
Technology used to supply the buildings
boiler
Technology used to supply the buildings
district heating (DH) network
Technology used to supply the buildings
thermal storage
Mobility Type of Intervention
Thematic Field
Information and Communication Technologies