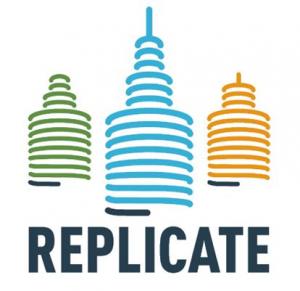 Details
EU contribution
€24,965,263
Funding programme
H2020
SCC 1 - 2015: Smart Cities and Communities solutions integrating energy, transport, ICT sectors through lighthouse (large scale demonstration - first of the kind) projects
Description
The REPLICATE project generated smart city business models, and tailor-made solutions in the areas of energy, transport and ICT. There were pilot actions in energy efficiency, efficient and sustainable transport and integrated infrastructures.
The key to the project's approach was in recognising the inherent complexity of urban challenges and the distinctiveness of individual cities. It advocated innovative approaches to citizenship, with the aim of involving citizens as stakeholders at all stages of its activities to help co-create appropriate solutions and services which celebrate and work successfully with the characteristics and context of each individual metropolitan area in each lighthouse and follower cities.
The lead and follower cities were of similar sizes but reflected different geographical contexts. Over 36% of European cities have between 100,000-500,000 inhabitants. San Sebastián (Spain), Florence (Italy) and Bristol (United Kingdom) as lead cities, and Essen (Germany), Lausanne (Switzerland) and Nilüfer (Turkey) as the follower cities, offer a good distribution of population between 180,000 to 550,000 around this highly representative range. The REPLICATE project demonstrated how these cities can successfully reproduce effective smart services by identifying their strengths and working closely with citizens to ensure the appropriateness of solutions and maximising uptake.
Project demonstration sites
Results
REPLICATE City-To-City Learning Sessions 2019
The City to City Learning programme was launched in 2019 and consisted of 6 webinars. The aim of this webinar series was to promote the experience sharing among the cities and so the replication activities.  
https://replicate-project.eu/city-to-city-learning-sessions-2019/
Objective
The main objective of the REPLICATE project was to develop smart city business models in the lighthouse cities and validate them against citizens needs so that they are sustainable and replicable beyond public funding. 
Contact
Organisation
City Council of San Sebastián
Email
elisabeth_jorge@donostia.eus