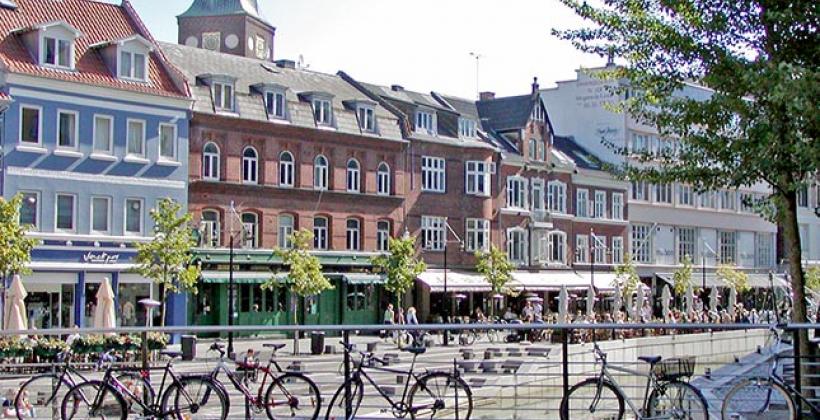 Description
Aarhus is the second biggest city in Denmark with 300 000 inhabitants. With the aim to become carbon neutral by 2030, the city moves forward with its climate and smart city strategy with a number of sustainable actions and projects, amongst which is READY.
With demonstration measures in the fields of retrofitting buildings, integrated energy systems, ICT and mobility and transportation, Aarhus aims to showcase how the demand for energy and particularly the need for fossil fuels and the release of CO2 can be considerably reduced to nearly zero, and show a sustainable way forward for other European cities.
Demo Site Expected Impact
*Further information regarding the technical and financial performance will be available at a later stage.
The demo site of Aarhus accounts for a total primary energy reduction of 10 938 MWh with 2 706 tonnes of savings of CO2 emissions.
Technologies
Buildings and energy
*Further information regarding the technical and financial performance will be available at a later stage.
Energy efficiency in buildings
Retrofitting the building envelope

Several retrofit areas are planned in connection with the social housing of Ringgården, the administrative building of Ringgården and private single-family houses.
The retrofitting demonstration will meet the demands of the low-temperature district heating energy supply to the area.
Energy systems integration
District heating and cooling

A low-temperature district heating energy supply is to be demonstrated for the area.
The residential area included in the demonstration project is located nearby the new University Hospital. The hospital will have a local district cooling system installed, based on a compressor. Surplus heat from the cooling system will be supplied to the local district heating system through installed heat storage (in order to supply surplus heat at the right time). In this way, energy for cooling and heating is utilised in the most efficient way, and the hospital becomes self-sufficient in heat supply by utilising waste heat from cooling. Such a system has considerable potential for replication, both in Aarhus and in other cities.

Photovoltaics
Thermal collectors

Innovative types of low-cost, large-size photovoltaic-thermal modules. The new highly efficient photovoltaic-thermal elements in a frameless module can be used as roofing material and thereby recover heat losses.

Waste heat recovery

The heat in the wastewater from the buildings is to be used for domestic hot water preparation. With prefabricated installation manholes, a new modular system with buffer, heat pump and smart grid control are planned for buildings with more than 10 apartments.

Electrical energy storage

Development and testing of (second-life) battery solutions.
Mobility & Transport
Clean fuels and fuelling infrastructure

Establishment of charging stations in demonstration settlements and at the new University Hospital in Skejby

Electric, hybrid and clean vehicles

Innovative technical solutions and business models of battery electric vehicles and the interaction with the low-voltage grid
Reinforcement of the introduction and roll-out concepts of electrical vehicles as part of the solutions provided

Intermodality

Further measures on reduction of private car commuting and internal transportation in the Skejby industrial area – introduction of awareness and benefit measures, public transportation improvements, etc.

Car sharing

Demonstration of vehicle sharing and vehicle-pooling service integrated with public transportation, company commuting, residential areas, etc.
Building aspects
Building Energy Services
heating and DHW
Building Energy Services
lighting and appliances
Building Energy Services
other please specify
Installed Renewable Energy Sources
hybrid collectors
Installed Renewable Energy Sources
photovoltaic
Technology used to supply the buildings
district heating (DH) network
Technology used to supply the buildings
electrical equipment
Technology used to supply the buildings
electrical storage
Technology used to supply the buildings
heat pump: compression
Technology used to supply the buildings
other please specify
Energy Systems Types
Infrastructure & System Integration
DHC extension
Sustainable Generation
Waste heat
Mobility Type of Intervention
Thematic Field
Energy System(s) Integration