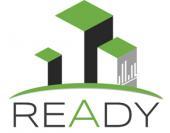 Details
EU contribution
€19,213,448
Funding programme
FP7
4- Demonstration of optimised energy systems for high performance-energy districts.
Description
The READY project aimed to demonstrate how the demand for energy and particularly the needs for fossil fuels and release of CO2 can be considerably reduced to nearly zero, and show a sustainable way to go for other European cities.
The demonstration took place in two cities: Aarhus (Denmark), which is representative of the north western parts of Europe and Växjö (Sweden) - representative of the Baltic Sea region. Both cities have a depth of technical experience and have been frontrunners for years in setting and carrying out ambitious climate and smart city policies. Kaunas, in Lithuania, took part as an observer city in order to bring in Eastern European experience with a most relevant context.
Project demonstration sites
Fellow cities
Objective
Based on thoroughly integrated climate planning the READY project demonstrated a Whole City Approach including:
Demo of a balanced and holistic approach towards affordable retrofitting of residential buildings and offices;
Development and demo of new solutions for low-temperature district heating, components and management ICT systems;
Development and demo of flexible combined grid balancing/energy storage solutions for buildings and RES systems including combined heat pumps for heating and cooling, electrical vehicles charging, new PVT systems and second-life reuse of EV batteries in buildings;
Resource and energy smart solutions for kitchens;
Solutions for water efficiency and waste water energy recovery;
Demo of new innovative industrial equipment for use of RES and integration of demand and supply, – based on business plans, and follow-up by promotion and dissemination activities.
Contact
Name
Reto Michael Hummelshøj
Related topics
Building aspects
Building Energy Services
heating and cooling
Building Energy Services
heating and DHW
Building Energy Services
lighting and appliances
Building Energy Services
other please specify
Installed Renewable Energy Sources
hybrid collectors
Technology used to supply the buildings
district cooling (DC) network
Technology used to supply the buildings
district heating (DH) network
Technology used to supply the buildings
electrical equipment
Technology used to supply the buildings
heat pump: compression
Technology used to supply the buildings
other please specify
Energy Systems Types
Infrastructure & System Integration
DHC extension
Sustainable Generation
Waste heat
Mobility Type of Intervention
Thematic Field
Energy System(s) Integration
Documents