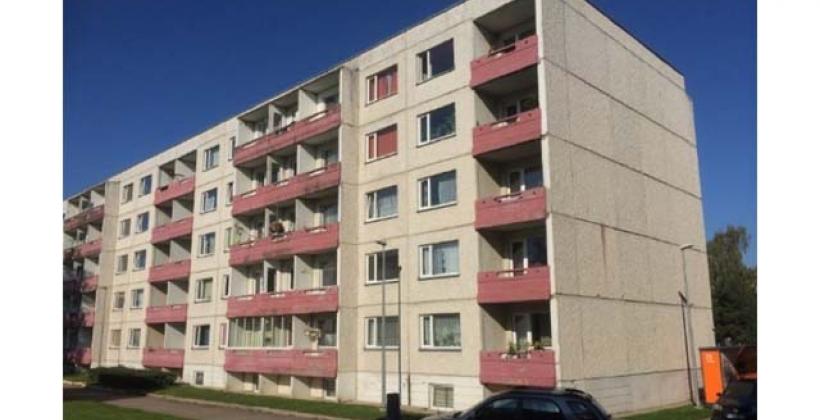 Description
The demonstration site includes one building constructed with prefabricated concrete panel elements. It is a typical soviet apartment building, and it is part of a large housing estate. The key characteristics are:
construction date: 1986
number of storeys: five
net area: 3824 m2
heated area: 3306 m2.
energetic class: G
average demand for space heating is 131 kWh/m2/year, for domestic hot water - 95 kWh/m2/year, and for electricity - 48 kWh/m2/year.
As part of the MORE-CONNECT project the building's envelope will be fully insulated. The ventilation system will be balanced ventilation with heat regulator in each apartment. Space heating will be provided by radiators, regulated by thermostats, and the heat centre will be renovated. Roof top solar heat collectors will be also installed. Photovoltaic panels will be installed on the facade. The "MORE-CONNECT engine" will be installed in the loggia or on the roof.
Watch below a live stream of the MORE-CONNECT renovation process in Talinn: