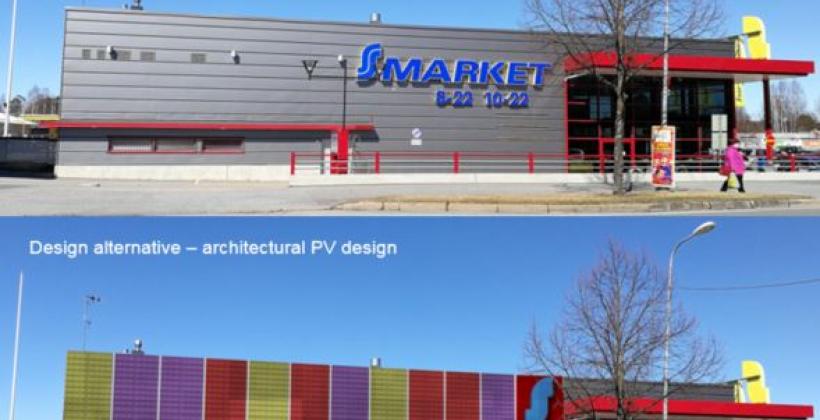 Description
Suonenjoki is a small town of about 7500 inhabitants.
The basic aim of the preliminary design carried out by MODER partners  was to analyse the use of renewable energy and the impacts of different alternatives on emissions from energy production.
The key finding of the studies was the possibility to reduce carbon emissions from the present energy system by replacing peat to wood as the primary fuel.
Sweco has mapped the solar energy potential and visualised the possible installations at building level for a large supermarket, industrial building and selected residential buildings.
Demo Site Expected Impact
All projects are in development stage. This is only ideas how to minimize energy consumption, introduce RES technologies.
The main objective of MODER is to increase business of engineering companies, energy managers and consultants in supporting municipalities and building owners in European and global markets for the refurbishment of buildings at district level. Several improvements are required to reach this objective: Exceeding barriers concerning the reduction of energy demand of buildings, new tools that enable the assessment and design of refurbishment and new business and process models for efficiently execute the refurbishment of buildings at district level. Technical objectives of MODER are to develop, demonstrate and mobilize tools, services, process models and business models
Contact
Organisation
Sweco Finland Ltd.
Email
jyri.nieminen@sweco.fi