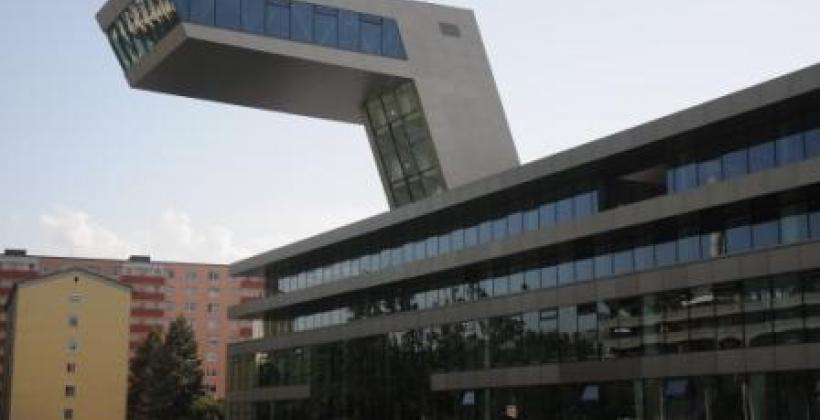 Description
The CONCERTO-area in Salzburg is situated in the city district of Lehen, a centrally located city district with a very high population density. This area mainly consists of multi-storey apartment houses, which were built between 1950 and 1970. The structure of this city district has changed fundamentally over the past years: The soccer-stadium was demolished, business-parks were abandoned and small stores moved to the big shopping-centres or closed.
Within the next few years, this area will be enhanced by an enforcement of specific construction projects to restore its central functions of public life (e.g. the construction of a new municipal library) and to create simultaneously urgently needed apartments. Two new rapid transit railway stations will be constructed along the railway line to create a complete new development for public transport in this city district.
Site facts and figures
Estimated population involved: 3,210
Approx. geographical area coverage: Information will follow
Approx. energy saving: 379 MWh/y (estimated, 375 MWh/y saved electricity and 4,06 MWh/y saved  heating  energy)
Approx. energy from RES: 13 MWh/y (estimated, 12 MWh/y electricity and 1,025 MWh/y heating energy)
Technologies
Technologymix
At Salzburg 57,000 m² of new buildings have been constructed. At the new building area "Stadtwerk Lehen" buildings with very low energy demand have been combined with a new local district heating network. The network integrates 2,000 m² of solar thermal collectors on the roofs of the buildings, a heat pump (for raising the efficiency) and a large buffer tank of 200,000 litres (Picture 1 and "More detailed"). At "Parklife" (Picture 2) a senior daycare center, a senior residence and an apartment building have been constructed according to very ambitious energy standard and integrate solar thermal collectors on the roofs for domestic hot water (DHW) preparation and support the heating system. At "Esshaver Straße" a new building with 12 dwellings according to the passive house standard has been finished in 2008. It features 3-pane glazing, 37 m² of solar thermal collectors (for DHW and support of the low-temperature heating) and a mechanical ventilation system with heat recovery. At "Neue Mitte Lehen" an apartment building with 48 dwellings (for rent) has been built. It integrates a solar thermal plant of 140 m² and a buffer tank of 30,000 litres.
All the new buildings are connected to the municipal district heating network for covering the remaining energy demand, which is not provided by the local energy supply system.
Also renovation of old building blocks in the area was part of the initiative. The first renovation project in Kuenburggasse (45 dwellings) was finished in March 2010. It was followed by a second large retrofit project, "Wohnpark Strubergasse". Previously a study about a total renovation concept had been performed to show the possibilities of a total renovation up to plus energy standard.
An integrated overall planning concept for the whole city area has an additional focus on questions of traffic, mobility and green areas. Two new railway stations in the south will increase the infrastructure of the area.
Large scale storage, solar thermal collectors and heat pump in combination with a district heating network
In the CONCERTO area "Stadtwerk Lehen" it is being demonstrated how expanding the use of solar heating to a higher share (of the total need for heating and DHW) is possible, e.g. from today 15% to expected 45% in the future. The approach is the combination with a heat pump. At the same time a micronet will be established, connected to the
district heating, which is based on biomass and industrial waste heat (Figure 1). A big thermal solar plant with in total 2,000 m² collectors was installed on the roofs of the different buildings (Picture 4).
The working group "Solar and micro net" has worked out an optimized system for use of thermal solar energy, increase of efficiency by implementing the heat pump in the collector circle and distribute the heat by a low temperature micro net. The buffer tank was erected in May 2011 (Picture 4) and the solar plant was finished in winter 2011/2012. The solar energy now covers about 35% percent of the annual heat demand, the remaining energy is provided by the municipal district heating network.
A special visualization on the buffer tank gives information to all people about the performance of thermal solar collectors (Picture 5).
Monitoring and User Information
Monitoring started in Nov 2008 for project Esshaverstraße – and will continue until spring 2012. All energy use is counted and in three apartments all window contacts are monitored, so that relations between user behaviour and energy consumption can be examined.

For Stadtwerk Lehen a special monitoring concept is prepared. A working group has been founded to develop a monitoring system that takes special account on user information and user friendliness.
An "Energy traffic light" in a social housing project is taken as an example, which shows the tenants the relation between energy need and energy use and the share of energy coming from the sun (Picture 6).
Lessons learnt
The following information has been gathered as part of the CONCERTO Premium policy research.
Benefits of CONCERTO:
Key benefits:
Innovative solution realized, good cooperation of different partners in Salzburg and with our partner project in Denmark, living exchange of experience with Kopenhagen, imcreased quality of the city area, better standard in renovation of old houses.
Skill development:
In the Concerto progress several workshops to special themes (air ventilation, renovation, passive house) were done with experts from the builders and planers, great public conferences (3 in Salzburg with about 100 – 140 particicpants each) and 3 excursions to Kopenhagen with special themes (technical energy solutions 2010, social participation processes and community action plans 2009, urban planning and city development to CO2 neutrality 2012).
Barriers encountered:
Legal barriers:
Complicate legal solutions for a more-partner project. Complicate contracts for ownership of solar panels and buffer tanks.
Technical barriers:
Mistakes in the usual energy calculation software – appeared in the monitoring
Economic barriers:
High costs for area, high construction costs and lack of tax incentives.
Social barriers:
Resistance towards behavior changes, lack of knowledge of new building technologies and energy systems and lack of awareness among target groups (constructors, architects, home owners, real estate companies).
Possible Solutions: Workshops with housing associations; Festivals in the area to motivate and inform people; Visualisation of energy themes in the public space.
Administrative barriers:
A lot of different authorities involved and hard administration with long times for different permissions.
Possible Solution: Monthly steering group where all builder, planer and representatives of the different authorities meet and coordinate.
Success factors identified:
Technical success Factors:
Because of CONCERTO it was possible to go one step further with a new technology in large scale solar plants in housing, some successful factors (integrated solar heat pump) have been used now in following
projects.
Social success factors:
It is positive that a social community process was possible to start, is running and will show success hopefully in the next years.
Institutional success factors:
Political discussion to put more strength on sustainability. Starting of a process in Salzburg to become a smart city.
Economic success factors:
The building projects have created jobs of local companies in a time of bad economy in Europe.
Other:
First big integrated process with different partners – good cooperation – basis for further co-operation projects.
Legacy – follow-on projects:
Projekt group for project FIT FOR SET
national program for preparation for bigger EU projects.
One result of this project is the "Energiebericht Stadt Salzburg 2010".
New sustainable project school and Kindergarten in Gnigl including results and experiences from Concerto project.
Legacy - Policy Developments:
Concerto has caused that the l regional energy-certification software had been adapted and be more realistic now (result from monitoring).
For bigger projects a quality agreement and a steering group shall be installed again.
The CONCERTO approach
During the CONCERTO project the city district Lehen is to be reconstructed into a sustainable city area. It is the aim to highlight the existing structure via new building measures, including lanes, traffic and open spaces to mark the beginning of a long-run renewal process, which turns Lehen into a model city district of sustainable development. This project shows the possibility of generating electricity and heating energy for the apartments by solar energy in the middle of the city. It further shows how citizen meeting points and new living qualities are formed and how unused space can provide a new offer for stores, culture and free space for the residents.
Contact
Organisation
SIR, Salzburg
Email
inge.strassl@salzburg.gv.at