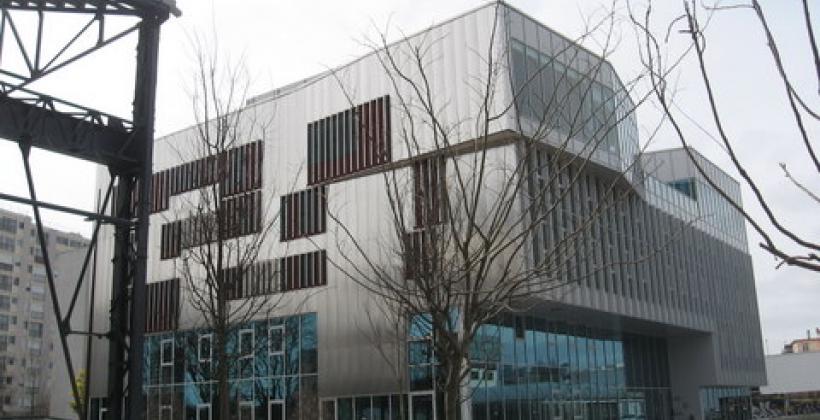 Description
The act2 project in Nantes was designed in 2003 as an integrated approach to enrich the local energy policy stated in the local Climate and Energy action plans led by Nantes Métropole Urban Community.
It also aims at improving practices of a complete chain of actors involved in the construction process: from decision makers to citizens, passing by building companies.
In this respect, activities to be implemented focus on three main areas:
1 – Demonstration
Demonstration projects in Nantes account for about 80,000 m² of new buildings. They set a new energy ambition which aims at being applied on the whole Ile de Nantes district
2 - Research-action
Nantes partners collaborate with scientific and technical organisations to develop energy-related knowledge and foster the upgrade of local (from strategic urban and energy plannings to operational construction and refurbishment projects)
3 - Good pratices dissemination
Specific communication vectors, training sessions and Europe-wide crossing of experiences.
Site facts and figures
Estimated population involved: 13,000
Approx. geographical area coverage: 350 ha
Approx. energy saving: 7,000 MWh/y
Approx. energy from RES: 201 MWh/y electricity /1,013 MWh/y thermal /16,800 MWh/y heating recovery from waste
Technologies
Technologymix
The act2 demonstration activities in Nantes are focused on the Île de Nantes district, an area of 340 ha. A total floor area of 80,000 m² of new buildings with advanced energy standards (housing + offices) has been constructed. A large number of these buildings is connected to district heating from waste incineration. Specific decentralized renewable energy systems complete the performed measures, like an energy efficient air-to-water heat pump at the "L'Ile Rouge", a tertiary building of 3,069 m² and a wood-chip boiler of 72 kW.
Among the building projects there are two large sites: "Tripode" (Picture 1) with 20,000 m² tertiary and 10,860 m² housing projects, connected to the waste-to-energy district heating system, and "Terrain des Gendarmes" - a 16,393 m² housing project, composed of 4 plots connected to the waste-to-energy district heating system and a 77 m² solar installation (covering part of the DHW demand). At the "Tripode" building also an absorption chiller of 258 kW has been installed.
Social housing projects like a social residence for young workers (1,810 m²) and "Corto" (2,800 m²) are included in the demonstration activities as well as the "Prairie au Duc" School (3,700 m²). A Wood Center (tertiary building of 1,500 m², Picture 2) has been built and is dedicated to the promotion of wood as construction material and source of energy.
The "Fonderies" Headquarters Building (4,248 m²) and the large-scale PV installation (182 kWpeak) at "Beaulieu" Shopping Center are explained in the "More Detailed" section.
Beaulieu PV Power Plant
The Beaulieu PV power plant (Picture 3) is implemented downtown, on the top of the car park, which was erected within the renovation-extension of the Beaulieu shopping center. This 1,450 m² installation made of polycrystalline panels is to be realized within an innovative legal arrangement, which specifies the conditions for installing the PV power plant under Nantes Métropole's ownership on a private domain (the shopping center).
It is also aimed at raising public awareness thanks to this highlight project. Actually 2 totems  display the electric output and the CO2 emissions saved to the 120,000 people who visit the shopping centre every week.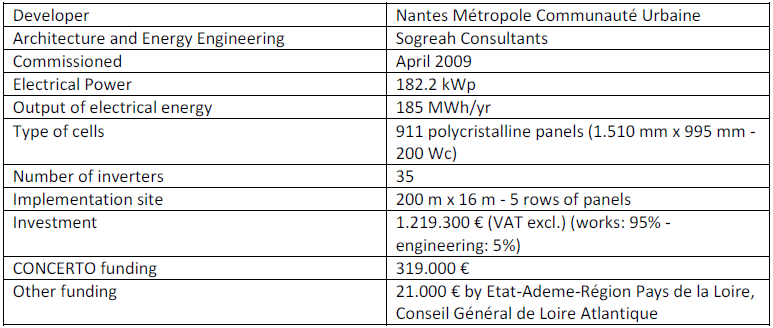 Table 1 - Facts and Figures about the PV plant "Beaulieu"
The 'Fonderies' Building
This building reaches the highest energy standard in France: 'Bâtiment Basse Consommation' (Low Consumption Building). Being a tertiary building its energy consumption accounts for less than 50% of the regulatory energy consumption.
To reach this energy standard the building envelope (Picture 4) has been constructed with high insulation level: 20 cm external insulation (rockwool) on façades, 15 cm (rockwool) for roof, 12 cm PSE (expanded polystyrene) for the basement and Low-E double glazing filled with Argon for the windows.
Different natural (passive) measures have been applied to keep the indoor climate on a comfortable level. External sun baffles with horizontal (east) and vertical (west) moveable louvers reduce the solar irradiation, a forced nocturnal ventilation cools down the building naturally and finally an internal garden (Picture 5) serves as a thermal regulator.
The heating energy for this building is provided by a waste-to-energy district heating system, a double-flow mechanical ventilation with heat recovery extract heating energy from the exhaust air.
Developer

La Nantaise d'Habitations and CIL Atlantique

Architect

Alter Smith Agency

Energy Engineering

AREA

Commissioned

July 2008

Gross Floor Area

4,248 m²

Concerto grant

57,985.20 €

Total primary energy consumption

 

57 kWh/m².a

- heat: 6.5

- ventilation: 18

- lighting: 32

- auxiliaries: 0.5
Table 2 – Facts and Figures about the "Fonderies" building
Lessons learnt
The following information has been gathered as part of the CONCERTO Premium policy research.
Benefits of CONCERTO:
More than 1,000 people participated, covering the various targets groups: decision makers and employees of the local authorities, developers, planners and architects, construction companies and craftsmen, students, end-users and local facilitators. Frenchenvironment agency ADEME and Ville de Nantes collaborated to host 2 high level training sessions on the design of very-low energy buildings and very energy-efficient refurbishment projects. EEach was attended by about 150 people.
Barriers encountered:
Administrative barriers: 
lack of cooperation and acceptance between departments within the public administration
Need for complementary human resources to coordinate and apply ambitious climate and energypolicies at a greater scale and to motivate all local actors to join the initiative
Social barriers:
An issue the project had to deal with was the high level of fuel poverty. To prevent fuel poverty, public policies need to develop a more sensitive way of identifying the conditions of damaged dwellings, as this can potentially be a source of insecurity. Skills for identifying and addressing the treatment of these questions need to be improved amongst those in charge of social aid and welfare funds, associations, energy suppliers, directorship and services of local authorities with responsibility for habitat, housing, urban planning, energy, environment. It is crucial to control the price of housing within the 'Île de Nantes' district and to make sure that low income households can continue to live in the neighbourhood in good quality housing. In order to optimise the Nantes Métropole Fund for the energy performance in social housing, the administration, the promotion and the monitoring of the fund need to be coordinated better. Energy targets should be more comprehensive. The relationship between Nantes Métropole and the social housing companies concerning energy performances in buildings must be strengthened. Some other institutions should be associated (representatives of the social housing sector, ADEME, the French Government). This renewed relationship could pursue 2 objectives:
accompany changes in the professional practices by promoting the cross-exchange of information, feedback, etc.
co-ordinate the relevant monitoring tools to qualify energy performance and the supporting information vectors to raise tenants awareness.
Success factors identified:
Institutional success factors:
Energy performance requirements have been specified in documents included in real estate sales contracts and included in the specification requirements. This was legally possible once urban developer SAMOA owned the land, as it is majority owned by public institutions (Ville de Nantes and Nantes Métropole). SAMOA had to report on energy performance levels to the local project coordinator responsible for the CONCERTO financial support (Nantes Métropole). Where the land did not belong to SAMOA, as was the case with half of Ile de Nantes, measures had to be implemented on a voluntary basis or thanks to a proactive attitude on the side of SAMOA.
CONCERTO added value: - energy requirements which set both technical targets (U value, cut in conventional energy consumption) and organisational standards (energy experts must be associated; architects, mission of thermal control carried out by an independent company, feasibility studies to reach higher energy standards)
Developer and energy expert SEM.SPLA were in dialogue with building developers regarding energy.
Other:
Although the completion of some objectives has encountered delays, the trend on standard achievement out-performs the CONCERTO average due to the new French low energy consumption in buildings standard which has cut the regulatory standard for energy consumption by 50% since 2005.
Legacy – follow-on projects:
In terms of replication, the use of the public local development company named "SAMOA", allows for the extension of the CONCERTO working perimeter to the entire "Ile de Nantes" district area. Furthermore, outputs of the act2-project aim to accompany a general upgrade of Nantes Métropole urban and energy policies. The French Government recognised "Prairie au Duc de l'Ile de Nantes" (a sector of the Ile de Nantes under deep renewal) as an eco-district and the metropolitan area "Nantes Saint-Nazaire" as an "eco-city".
Contact
Organisation
Nantes Métropole Urban Community
Email
vincent.hure@nantesmetropole.fr