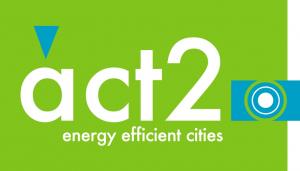 Details
EU contribution
€5,700,637
Description
The Act2 project aimed to accelerate innovation in renewable energy (RE) solutions and advance energy efficiency (EE) and systems for poly-generation linked together with concepts for eco-buildings. Act2 reflected the motivation of Hannover (Germany) and Nantes (France), the two demonstration communities, and three associated cities – Koszalin (Poland), Malmö (Sweden) and Newcastle upon Tyne (United Kingdom) - to implement an energy policy that matches the scale and urgency of current climate-related issues, building on past experiences - especially the development of the Kronsberg district in Hannover, and inviting stakeholders in their areas to espouse the same proactive policies.
Project demonstration sites
Results
Act2 key facts & figures:
Demonstration projects: 80 Buildings (180,000 m²);
Hannover: 55 buildings (50,000 m²), refurbishments;
Nantes: 25 buildings (80,000 m²), newly built.
Renewable energy sources:
1,900 m² solar thermal;
360 kWp solar photovoltaic panels;
wood energy used in district heating;
Wood boilers in public buildings (more than 1,000 kW).
Monitored results:
Final energy saved - 70%;
Primary energy saved - 92%;
3,600 t CO2 per year saved in Hannover;
790 t CO2 per year saved in Nantes.
Contact
Organisation
City of Hannover
Email
Ute.Heda@Hannover-Stadt.de
Documents
Act2_Action to mainstream energy efficient building and renewable energy systems at a city level across Europe
English
Download
Act2_Guidelines for measurement input and consumption of energy flows, economical, environmental and comfort levels
English
Download