Image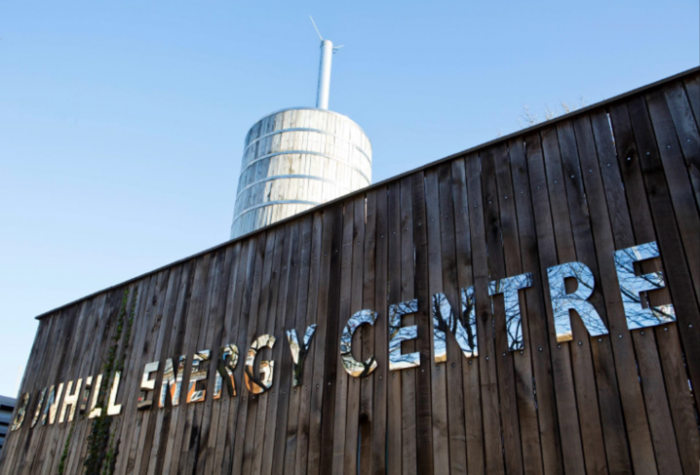 Celsius - Combatting Fuel Poverty in Islington, London
Interview: 
21 June 2019
Imagine it is winter and the days and nights are cold, but you just put more clothes on and go to bed earlier, because you cannot afford to switch on your heating. This is the plight of many elderly residents who live in cities like London. The cost of living is high, and that includes thermal energy, so when you are on a fixed income, like your pension, heating is a luxury. This is what is meant by fuel poverty; the supply is available, but you cannot afford to take advantage of it.
The borough of Islington in London was one of the participants in the Celsius project. Like most of Britain and Europe, Islington Council have taken steps to counter climate change by reducing their carbon emissions, replacing fossil fuel energy with cleaner and greener initiatives. Islington was a forerunner in recognising the threat of climate change and had already established the Islington Climate Change Partnership (now renamed ISEP) in 2007. They are also sympathetic to the needs of their citizens who are struggling to make ends meet and are experiencing fuel poverty. The objectives of the council's Energy Services team are to:
 reduce Islington's carbon footprint by 40% between 2005 and 2020
 facilitate low carbon and greener energy supply to help meet this target
 reduce energy costs for residents and help alleviate fuel poverty
Like most European cities, London generates a high level of thermal waste, such as excess heat radiated off buildings and energy generated as a result of waste water and sewage treatment. The Celsius project focuses on optimising the use of this waste energy and recycling it. This approach was very much in keeping with what Islington had been doing, and they are one of the demonstrators, or pilots, of the Celsius project, along with Genoa, Cologne, Rotterdam and Gothenburg.
As part of the Celsius project, Islington expanded its Bunhill heat network (which already served around 800 homes) to another housing estate with around 500 homes, and created capacity for a new development of 1,000 flats to connect. The additional demand will be supplied from a new energy centre based around a 1MW heat pump, which will supply heat alongside the original energy centre, which uses a gas combined heat and power engine.
District heating solutions like this one can be fuelled by a variety of sources, and preferably green ones, such as biomass or waste heat generated by the built environment. The waste heat source for the new energy centre is the London Underground, specifically at City Road, where there is a ventilation shaft used to remove warm air from the underground tunnels. The energy centre uses a new heat exchanger at the top of the shaft to capture this heat and turn it into hot water for the district heating network. In the summer the airflow will be reversed, and heat will be extracted from the ambient air, with the cooled air then being blown into the tunnels to help cool them.
Apart from the primary benefit of providing cheaper heating, recycling the waste heat is a green solution that is estimated to reduce CO2 emissions by approximately 500 tonnes per year. Having the ability to generate heat from both a CHP and heat pump allows the network to switch between generating and using electricity depending on electricity prices, helping load balancing. Thermal storage on the network also means that the CHP or heat pump can run during times of low heat demand if it is beneficial to the grid to generate or use electricity.
We spoke to James Wilson, the Energy Projects and Programmes Team leader from the Council about the project about some of the challenges and successes encountered.
Islington's Challenges
Most European energy projects face similar challenges, such as outdated legislation hampering progress and getting citizens engaged so that they can become active participants. British projects face another challenge in that generations of Britons are accustomed to gas heating and district heating requires a mindshift.
Islington recognised early on that climate change and escalating energy costs were going to be a major challenge to the world at large and the borough in particular. They were pioneers in anticipating the changes required and what needed to be in place to achieve carbon reduction and reduce energy costs for their residents. This made them good candidates as a demonstrator for the Celsius project. London has mapped the secondary heat available to the city and believes that there is enough waste and environmental energy available to power the city; the challenge is to harness it.
Unexpected Roadblocks
As with many older cities, what underground services are believed to be in place, based on old blueprints, and what is actually in a given location are two different stories.
In order to expand the network, around 1.8 km of pipework had to be laid. Holdups were encountered where there was heavy congestion of pipework under the road and when cables were found crossing the energy centre site. It is expected that these issues will be an ongoing challenge as the network is expanded to more developments.
Islington's Successes
Islington has been recognised as a leader in taking action to combat climate change, reducing dependency on fossil fuels and making heat and power more affordable for its residents.
Successful citizen engagement is the critical success factor in all smart city ventures, and Islington recognizes this. The council has actively been engaging businesses since the inception of ISEP in 2007. From a residential perspective, the Islington Energy Advice Team has a target of advising or visiting 3,000 households a year to help them reduce their energy bills.
Phase 2 of the Celsius project will build on the learnings of Phase 1. Part of the project is the assembling of a "Celsius Toolbox" which has 3 parts:
A Social toolbox, comprising business and financial models and stakeholder management and acceptance
A Technical toolbox that covers optimal technologies and approaches for upgrading a district and their integration into the existing environment
A roadmap that describes the methodology to follow to become a "Celsius City"
With all their experience acquired prior to the Celsius project, Islington has been able to make a valuable contribution to the Toolbox, both from earlier experiences and from findings during Phase 1.
We thank James for his insightful interview on Islington as a demonstrator project for Celsius.
James Watson is the Energy Projects and Programmes Team leader, and a member of Islington Council. He oversees a team of project managers responsible for energy efficiency projects, including External Wall Insulation (EWI), district heating connections and LED retrofit. He manages projects such as the Energising Small Business grant and supports the Bunhill 2/Celsius project, regularly giving talks on the council's district heating programme to a wide range of audiences. James also co-ordinates the Energy Services team's external consultancy work, runs the council's Environmental Management System and ensures ISO14001 certification.
Demo site