Image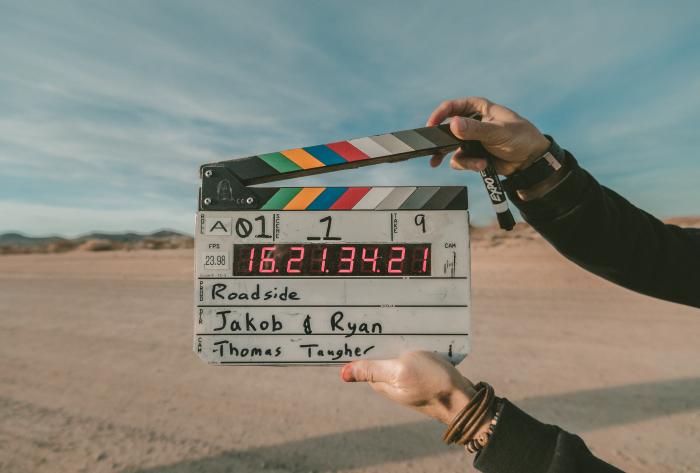 Multimedia
Interviewees:
Judith Borsboom: Director of Locality and Action Cluster Coordinator of the Smart Cities Marketplace.
Katrina Folland: Coordinator of the Celsius project, and head of the Smart Cities Marketplace's Initiative on Heating and Cooling.
Paul Cartuyvels: Director for European Affairs of the Bouygues Group, President of the European Construction Technology Platform, and Leader of the Action Cluster on Sustainable Districts and Built Environment in the Smart Cities Market Place.
Anthony Colclough: What is the Smart Cities Marketplace? My name is Anthony Colclough and you're listening to Urban Reverb, the official podcast of the Smart Cities Marketplace.
Start by imagining a giant octopus. The little plunger sucker things that stick to things and pull them in are the Initiatives. The Initiatives are dotted along the long arms, actually six in this case, that hold everything together. Those arms are the Action Clusters. And the head? Well, that's the Action Cluster Coordinator.
 Judith Borsboom: My name is Judith Borsboom, I'm director of a small company that's called 'Locality'. I'm part of the Smart Cities Marketplace support team and my role is the one of Action Cluster Coordinator.
So, I build with many others on this community where we exchange knowledge and where we work on persistent barriers for replication of good solutions and where we also try to develop new projects for the future.
Anthony: And who's the 'we' here?
Judith: Many different types of organisations: city administrations, industry, research institutes and universities and we have a couple of NGOs.
Anthony: There are six action clusters, six arms of the octopus.
Judith: Three action clusters focusing on specific technologies or tangible solutions, and they are Sustainable Urban Mobility, Sustainable Districts and Built Environments, and we have one on Integrated Infrastructures and Processes that's focusing more on IT, Internet of Things, urban data platforms, etcetera.
Anthony: Mobility, the built environment, and technology. Then there are those focusing on enabling actions.
Judith: The action clusters on Business Models and Sustainable Procurement, and Citizen Focus, that is about how you engage with citizens, and Integrated Planning Policies and regulations.
Anthony: Then, within each action cluster, we have the initiatives.
Judith: And the initiatives then work on, for example, in Sustainable Districts it's on Positive Energy Districts or District Heating and Cooling.
Anthony: So, what would an initiative, like Heating and Cooling, actually do?
Katrina Folland: I think it's like... a club.
Anthony: That's Katrina Folland. She works for Johanneberg Science Park in Gothenburg as coordinator of Celsius, a project looking to speed up the energy transition, and she's the head of the Smart Cities Marketplace's newest initiative.
Katrina: You have these colleagues with which you talk and that is really interesting as such. But together with those we do more tangible things, like organise workshops. Also, we will update a guide for cities, how they can be a smart city. Also, market uptake activities within the cluster, and also then, with the cluster's members and network, master classes where cities can come and talk about their experience. And it's always good for networking to do something concrete, to learn to know each other, and to see strength of each other's activities.
Anthony: If we're going to combat climate change, we need to get a grip on the energy we're using to heat and cool our buildings.
Katrina: Heating and cooling, I think it accounts for more than half of the EU's energy demand.
Anthony: Katrina and her team are trying to solve this by taking waste heat generated from one process and then using it where it's needed.
Katrina: That is very smart, to do that. We already have the heating, it's waste heat, so the only thing that we need to capture this heat and to lead it tow somewhere where it's needed.
Judith: This is usually quite a difficult topic because the return on investment time is quite long. At the other hand, it's of course pity not to use all the excess heat that is produced in the city, which can often be very substantial.
Paul Cartuyvels: You know, in the climate equation, the part of the build environment is obvious, and in that part of the build environment, the heating and cooling issue is like essential, and it's going to be more and more essential and important.
Anthony: Thanks for the wise words, but could you please introduce yourself?
Paul: Yes, okay. I'm Paul Cartuyvels. I'm the Director for European Affairs of the Bouygues Group. Bouygues Group is an industrial French group active in construction, telecoms and audio visual. And in the sphere of European Affairs, I am the President of the European Construction Technology Platform, and in the most specific case that we are talking about today, I am the leader of the Action Cluster on Sustainable Districts and Built Environment in the Smart Cities Market Place.
Anthony: Right, so your Action Cluster, the head of the Action Cluster of which Katrina's Initiative on Heating and Cooling is just one part, a new but important part.
Paul: And in the Heating and Cooling Initiative you know, they have the results of the Celsius project where these people have been working with cities already. They have brought together a lot of incredible information, and so we really want the Action Cluster to again play a role of platform to promote all those good results, and to push it forward.
Anthony: According to Paul, bringing all these actors together to discuss solutions, challenges, great ideas, that breeds success and innovation in our cities.
Paul: What we try to do with innovation is to give the highest quality of life for the largest number of people with the lowest environmental impact. So, I repeat because that's important: The highest quality of life, for the largest number of people with the lowest environmental impact. This is what I'm trying to do when I speak about innovation.
Anthony: That's what Katrina and her colleagues want to deliver, but they can't do it alone.
Katrina: You need to find the solutions in every city. When coming to the business models I think we also have seen that we need a common language with the investors.
Anthony: Keep that need for common language in mind because it's a major theme of our podcasts on public private matchmaking through the marketplace.
Katrina: To get also other perspectives is always good, since this is very complex. It's very important to understand each stakeholder's challenges and strengths. You need a business model, and you need is collaboration between private and public. You need strong, ambitious you need strong goals and a policy in place, the regulations in place.
Paul: We try to find business models, but we try to find sustainable business models. And so, this is why we need to always have this multi-view approach. And especially what is important when I say technological excellence for urban regeneration, is that the objective of all of it is the quality of life of the people. So this is important to keep in mind and the market is the tool to make it sustainable, of course, but it's not the only approach.
Judith: We cannot do it without each other. We are all in the same boat to work on the on the promotion of smart cities and the uptake of smart city solutions. So, the businesses need predictable policies from the city administrations, and, at the other hand, the city administrations need to have, for example, more or less standardised solutions from the industry partners so it's easier for them to change once contracts are finished, so it's easier for them to go to another vendor or solution provider.
Paul: The market is the base of everything that's for sure, but it needs a little push towards quality and not only the economy dimension. You know that when you talk about sustainability, sustainability has to reach those three dimensions of economic, environmental and social. This is an old principle, this is not new, but I think it's still very valid.
Judith: The academia also play a specific role because often they are very good in providing overviews, in moderating the local process is within cities or in boosting the innovation environment, for example, in incubators or living laps. So, I would say we all need each other.
Anthony: But the ideas aren't supposed to just stay in the action cluster. When they're sufficiently incubated, it's time for them to jump the nest and find their way in the world. Paul tells me this is exactly what happened with his Action Cluster's first initiative.
Paul: December 2015, that's when we started. It's called the Positive Energy Blocks. You will immediately tell me 'I hear about this everywhere for the moment, not only in the Smart Cities Marketplace'. And this is what we are very proud of, because the six years ago, when we launched that initiative, it was something new. It was based on already on FP7 European R&D project.
I'd say that we are happy that it went totally beyond our control. I mean what happens on Positivity Energy Blocks and Districts is much more outside of the Action Cluster now than inside. That first initiative is everywhere. It's in the past Smart Cities calls of Horizon 2020. It is in the SET plan, which is the connection with the member states. Now it's all over the place, so what else can I say? It's already quite some strong impact in a way.
Anthony: Back in 2015, a big impact from Paul's Action Cluster was hardly guaranteed. In fact, he almost missed the chance to present it.
Paul: So I was late actually, and I was not in the agenda with my initiative and etcetera, etcetera. And when I came to the meeting in Brochette, I asked 'Can I also present my initiative?' And they told me 'No, you're late, you cannot present it.' So it was, you know, after the general meeting, in the corridors, people and boards with posters with initiatives, and what I did is that I had printed just in case the poster, and so as a pirate, I took a board also, and I put my poster. And so, this is how the Initiative on Positive Energy Blocks, which was not in the agenda, was presented anyway. So, I'm glad that the pirate initiative had so many little babies afterwards.
Anthony: The relative youth of this area means that politics still needs to catch up with it.
Katrina: Generally, in the field of policy, I think it's just a few years ago when the heating and cooling sector was considered as a sector. So, there are many policies that need to be aligned and to be adapted. And since it's also a very local thing to do, we need policy that empowers the cities.
Paul: And what is very complicated, you know, is that the economic reality is really fast and the political rhythm is much slower. When there is a directive or regulation that gets into the discussion at European level, you talk about things in years. Decisions that take years in the economy, that's not possible. So, you have to find a solution to get those rhythms that are quite different together. And, also what is important is that a multiplicity of the crises that we face, for the moment, do not give us the luxury of 'blah blah'. You know, we need to get into no 'talk-talk', we need to act, and we need to be good for the quality of life of people and for the planet.
Anthony: The action clusters are not self-contained. They can all have positive spill over effects and negative externalities. What people often forget about energy policy is its social dimension.
Katrina: We worked with the London Borough of Islington. They wanted a lot, and that was the politicians, wanted to have their district heating and cooling. And the main aim was fuel poverty. So, this politician, her field was social, but she saw the real benefits. So, I think that's very interesting. I mean the importance of the energy sector, going right into the core of people's life.
Anthony: At the beginning of this podcast, I asked the question 'What is the Smart Cities Marketplace. Now we've had a close look at a small part of this wide-woven web, I hope the answer is a little clearer. In case it helps, let me just read you what's written on the tin: 'Through its initiatives and action clusters, the smart cities marketplace is changing the market. It's a place where the European Commission brings together cities, industries, SMEs [Small and Medium Enterprises], investors, researchers and other smart cities' actors with a common vision – to improve citizens' quality of live, to increase the competitiveness of European cities and industry, and to reach European energy and climate targets.' There is still an enormous amount that we haven't managed to explore, and the thing about the marketplace is, it's growing all the time there will.
Judith: There will be constantly new topics popping up and new things to work on and where we can be useful, creating overviews, linking things together, linking partners together. For example, how to deal with blockchain technology, artificial intelligence... So, there are constantly new topics, new situations, now with the whole COVID-19, for example, and how to keep physical distances within public transport, there are always new topics popping up. Sorry, that was the reminder of my next meeting. Sorry for that.
Anthony: We had better let Judith get to her next meeting, and I guess you might have to get to your next meeting too. To learn more or join the action, check out smart-cities-marketplace.ec.europa.eu
The Smart Cities Marketplace and this podcast are an initiative of the European Commission, made possible through European funding. Thanks for listening.