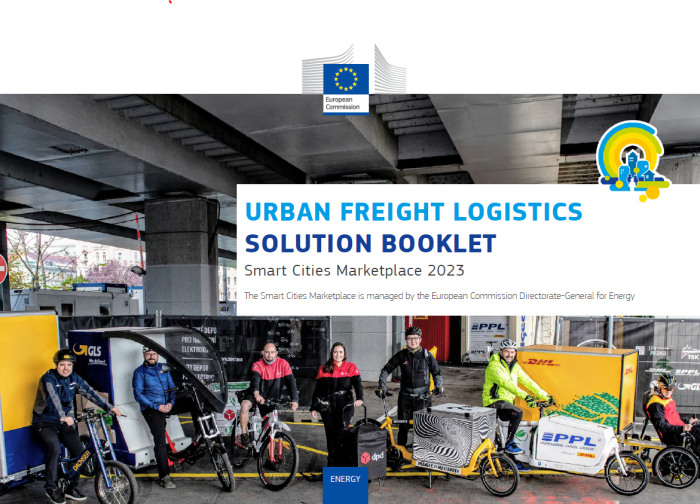 Solution type
Solution booklets and thin books
The overall goal of urban freight logistics is to provide better and more customised last-time logistic services for citizens, fostering local economic development through local logistics businesses, while reducing the negative impact the delivery of goods has on our urban environment.
The European Commission's shows a clear interest in sustainable solutions for urban freight logistics, as the White Paper* "Zero emission urban logistics in major urban centres by 2030" elaborates.
Click here to get to the previous version of this Solution Booklet.