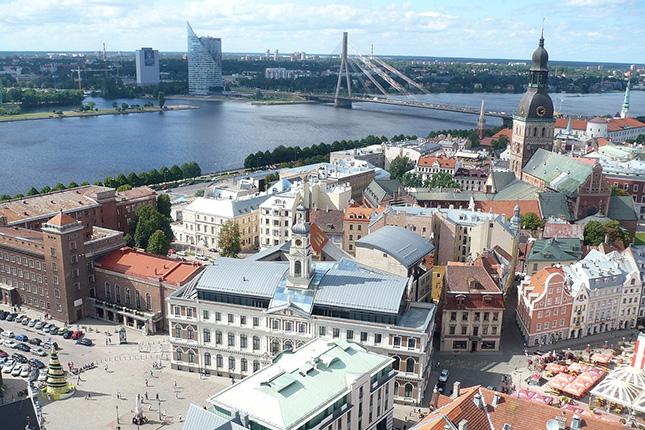 The STEP UP project has greatly contributed to the development of Riga's enhanced sustainable energy action plan (SEAP) by widening its scope with new actions. The project has also fostered collaboration with a wider circle of committed stakeholders on cross-disciplinary actions and the development of new innovative projects.
Riga has not only fully implemented the energy management system in the city, but also prepared the Progress report for the Enhanced SEAP which will be launched at the end of July in the City Hall. This progress report has been based on 2013/2014 data and identifies the trends and issues in the city to be addressed, and harnessed as opportunities. The presentation of the report will be followed by a stakeholders' discussion. 
Following the end of STEP UP, Riga has committed itself to working alongside Riga Technical University to contribute to European Innovation Partnership on Smart Cities and Communities. The city is also actively engaged with its companion cities, Tartu and Tallinn, and a number of partners from the Baltic Sea region. Through these partnerships, Riga will promote lessons and outputs of the STEP UP project and prepare pilot Smart City initiatives for the wider European Platform with a focus on transitioning to a low carbon in Europe.
Next steps
The Riga E-catalogue of good practice in ICT usage for energy-efficiency will be updated with recently identified initiatives, including the Latvian National Library (the venue of many Latvian Presidency of the European Union Council events) and a state-of-the-art cooling system using river Daugava waters, amongst others.
 
Riga will host a delegation of Ukrainian visitors, from Odessa and Lviv, in late July, presenting achievements, best practice and supporting knowledge transfer on SEAP development.
Riga will continue to develop the visions of two of Riga's three Smart Districts: Kipsala, where Riga Technical University campus and Swedbank Latvia Headquarters are located; and Skanste; with Tornakalns already covered in Riga's SEAP. Riga will also continue to engage closely with the Latvian Association of Local and Regional Governments to strengthen its capacity to become the Covenant of Mayors Coordinator in Latvia.
Organisation
City of Riga
Email
Inete.Ielite@riga.lv