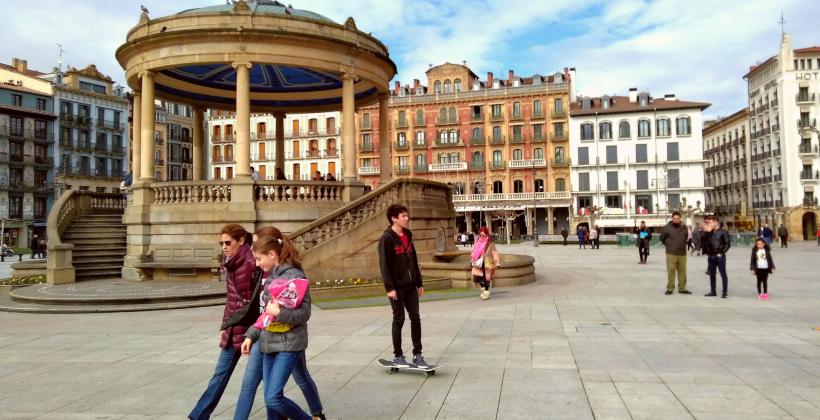 Description
The City of Pamplona is considered to be the city with the highest quality of life in Spain. Also, it is highly regarded for developing its energy grid based renewable energy resources (RES).                              
Other than providing RES to the community, it will other smart and sustainable solutions for its communities by empowering and protecting the citizens through fair and socially inclusive actions.
Demo Site Expected Impact
The City of Pamplona expects to reduce their consumption on fossil-energy related resources and increase their energy savings and usage of renewable energy.
Technologies
Energy
Different types of energy-efficient schemes will be implemented in the form of ICT, renewable energy resources and other unconventional techniques.
Mobility & Transport
In accordance to the Navarra Energy Plan Horizon,  use of electric vehicles will be promoted within the city to boost citizens' accessibility to move around the city.
Contact
Organisation
Ayuntamiento de Pamplona
Email
j.costero@pamplona.es
Building aspects
Building Energy Services
cooling (only)
Building Energy Services
DHW (only)
Building Energy Services
heating (only)
Building Energy Services
heating and cooling
Building Energy Services
heating and cooling and DHW
Building Energy Services
heating and DHW
Building Energy Services
lighting and appliances
Installed Renewable Energy Sources
photovoltaic
Technology used to supply the buildings
boiler
Technology used to supply the buildings
electrical equipment
Technology used to supply the buildings
heat pump: compression
Energy Carriers
Domestic gas - grid-bound
Energy Systems Types
Infrastructure & System Integration
DHC extension
Mobility Type of Intervention
Thematic Field
Energy System(s) Integration
Information and Communication Technologies