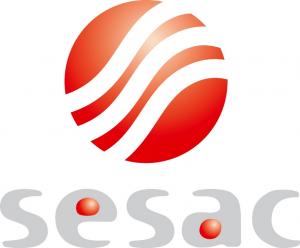 Details
EU contribution
€10,375,632
Description
The SESAC project aimed at showing how local economies are able to thrive at the same time as reducing their CO2 emissions. This was translated into innovative energy measures in both new building development projects and the renovation of existing buildings. These measures focused on heating and cooling from renewables, using available waste heat for heating, using all heat generation for electricity production, and making all new buildings and retrofits energy-optimised. Delft, Växjö and Grenoble all carried out demonstration projects while Kaunas (Lithuania), Miskolc (Hungary) and Vastseliina (Estonia) gained knowledge and experience through the local energy studies that they performed.
SESAC was part of the broader CONCERTO initiative with the aim of:
accelerating innovation in renewable energy solutions;
advancing energy efficiency and systems for poly-generation;
linking these together with concepts for eco-buildings.
The cities involved in the project aimed to mitigate their greenhouse gas (GHG) emissions, together with local stakeholders and researchers, and show how sustainable energy systems could be achieved through incorporating innovative technologies and systems. 
Project demonstration sites
Fellow cities
Results
Based on local energy analysis and EU policies, the following areas for substantial reduction of GHG were identified and were demonstrated in the project.
A district heating system with low temperature waste heat;
District absorption cooling using solar thermal in summer and district heating in winter;
The design, construction and operation of (energy optimised) eco-buildings (35-40% lower energy use than national standards);
Building-integrated photovoltaics generating electricity;
Demand-side management, such as individual metering (and consumer initiated load control);
Distributed small scale co-generation in sterling engines using RES;
Cooperating with energy users, and changing energy behaviour.
The project also developed tools for effective policy-making, implementation, monitoring and management of sustainable energy processes.
The three associated cities learned and gathered experience from the lighthouse cities by studying their work methods and results. They then made local energy flow analyses in order to develop their own proposals at a later stage.
Two city networks – Energy Cities and ICLEI Europe – disseminated the project results, and encouraged other cities and towns to engage in sustainable energy practices – offering guidance and support to develop their own local climate and energy actions, and encouraging them to join the Covenant of Mayors. 
Contact
Email
Julia.ahlrot@vaxjo.se
Related topics
Building aspects
Installed Renewable Energy Sources
photovoltaic