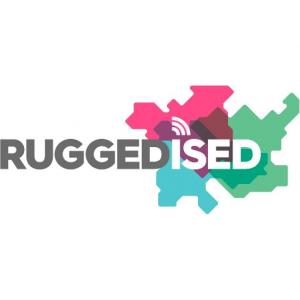 Details
EU contribution
€17,692,858
Project type
Lighthouse project
Funding programme
H2020
SCC-1-2016-2017 - Smart Cities and Communities lighthouse projects
Description
The European lighthouse cities Rotterdam, Glasgow and Umeå and 3 follower cities, Brno (Czech Republic), Gdansk (Poland) and Parma (Italy)  come together to combine ICT, e-mobility and energy solutions to create sustainable urban spaces.  Such actions could bring profound economic, social and environmental impacts for the cities, resulting in a better quality of life (including health and social cohesion), competitiveness, jobs and growth
RUGGEDISED strives to: 
Improving the quality of life of the citizens, by offering the citizens a clean, safe, attractive, inclusive and affordable living environment.
Reducing the environmental impacts of activities, by achieving a significant reduction of CO2 emissions, a major increase in the investment and usage of RES and an increase in the deployment of electric vehicles.
Creating a stimulating environment for sustainable economic development, by generating more sustainable jobs, stimulating community involvement in smart solutions and to boost start-up and existing companies to exploit the opportunities of the green digital economy and Internet of Things.
To achieve the aims, a key innovation challenge in all three lighthouse cities of RUGGEDISED is to arrange successful combinations of integrated smart solutions for energy and e-mobility (enabled by ICT platforms and open data protocols) and business models with the right incentives for stakeholders to invest and participate in a smart society. Specific challenges relevant for the lighthouse cities are:
to manage peak load variation in thermal and electrical energy supply and demand;
to develop appropriate cooperation structures and business models for exchange of energy;
to develop Smart City (open) data platforms and energy management systems
Three lighthouse project aim to provide their citizens with:
CO2 emission reduction, the total expected savings for the cumulative 182,000 m2 of buildings is 3.7 Mton CO2 per year
Renewable energy system increase 4670 MWh and CO2 reduction of 3840 tCO2/year
Reduce transport based CO2 emissions, on the basis of CO2 intensity of the European electricity grid of 540 g CO2/kWh
More than 1900 new jobs
Project demonstration sites
Contact
Organisation
City of Rotterdam
Email
afrm.engels@rotterdam.nl
Related topics
Building aspects
Building Energy Services
cooling (only)
Building Energy Services
heating and cooling
Building Energy Services
heating and cooling and DHW
Building Energy Services
heating and DHW
Building Energy Services
lighting and appliances
Installed Renewable Energy Sources
photovoltaic
Technology used to supply the buildings
district heating (DH) network
Technology used to supply the buildings
electrical equipment
Technology used to supply the buildings
heat pump: compression
Technology used to supply the buildings
heat pump: reversible
Energy Systems Types
Storage
Electrical Storage
Sustainable Generation
Waste heat
Mobility Type of Intervention
Thematic Field
Energy System(s) Integration
Information and Communication Technologies