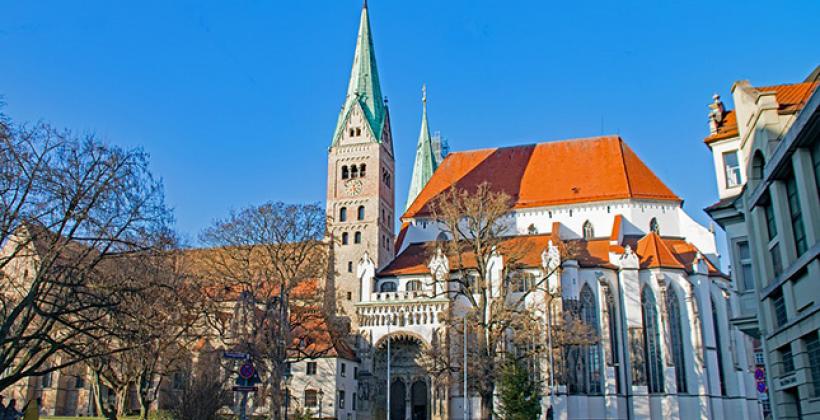 Description
The E2REBUILD demonstration site in Augsburg (southern Germany) consists of two multi-storey residential buildings with typical post-war characteristics from 1966. The buildings are a three-storey block with 12 apartments and a six-storey block with 48 apartments. They have been fully retrofitted including building services and bathrooms, with residents remaining in their apartments during the construction work.
The demo site has received numerous prestigious awards, including the Holzbau Plus Prize and the Deutscher Holzbaupreis Anerkennung, Deutscher Bauherrenpreis 2013, and is attracting more and more public interest in its holistic refurbishment method.
Demo Site Expected Impact
The demonstration site Grüntenstrasse in Augsburg consists of an original overall gross floor area of 4499 m² that has been increased to 4724 m² by the refurbishment.
An energy performance of 170 kWh/m²/yr and 90 kWh/m²/yr were monitored before and after the renovation works. The results show that the heating demand for space heating exceeded 144 kWh/m² per year, which represents the largest energy consumption. The interventions for retrofitting reduced the thermal energy demand to around 40 kWh/m²/yr.
The objective was to reach a reduction of over 80 % in CO2 emissions. The final reduction is over 90 % due to the large use of biomass, with a total reduction of 113 tonnes of CO2 per year. Overall the reduction aimed for with the primary energy savings was 15 % of the previous consumption. The monitored results show that the primary energy savings have been reduced by almost 50 %, with a total reduction of 472.4 MWh/yr.
Technologies
Energy
The demonstration in Augsburg included the following measures:
Energy efficiency in buildings
Retrofitting the building envelope

The envelope has been retrofitted using a prefabricated envelope system based on TES EnergyFacade.
The project serves as a pilot example for the implementation of prefabricated timber elements (U-value 0.13 W/m²K) with modern highly insulated windows.
Thermal bridges have been almost eliminated by integrating the balconies into the heated space.
The existing balconies were converted into winter gardens and a new outdoor space between the former concrete balcony structures was created. Hence the apartments gain extra space with an additional room acting as a thermal buffer zone and an additional exterior platform.
Building services (HVAC and lighting)

Mechanical ventilation system with heat recovery
Energy systems integration
The investment cost for the intervention has been EUR 1 176/m², adding up to a total of EUR 5 555 000 including VAT. According to the provided data, the annual cost saving for energy is EUR 41 612, with annual costs after renovation of EUR 26 692. The resulting payback period is 30 years. The financial analysis shows that a profitability of the project is not given due to the high investments in comparison to the low energy cost savings. This however does not reflect non-monetary benefits that might occur as a result of the implementation.
Building aspects
Building Energy Services
heating and DHW
Building Energy Services
other please specify
Technology used to supply the buildings
boiler
Technology used to supply the buildings
other please specify
Technology used to supply the buildings
stove