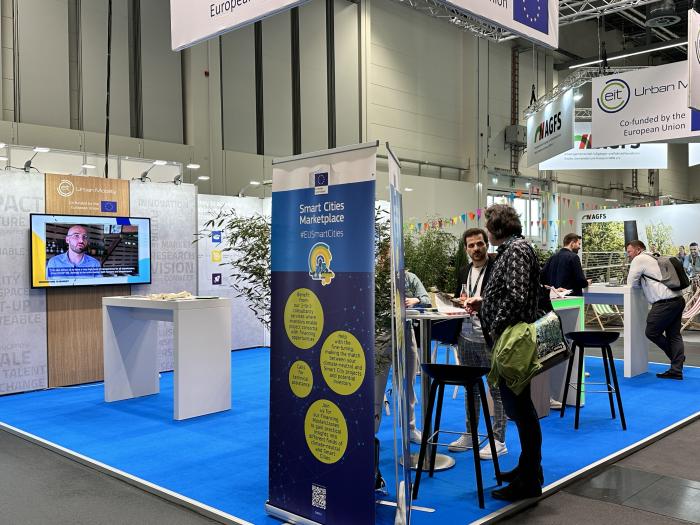 In a quest to unlock the climate neutrality potential of Smart City projects, a workshop was held yesterday as part of the PolisMobility conference in Cologne, bringing together a city representative, an investor, and the representative of a mobility startup. The workshop organised by the Smart Cities Marketplace aimed to shed light on innovative strategies for financing urban initiatives and driving the low-carbon economy forward. 
Under the theme of " How can the Smart Cities Marketplace help you finance your city project?" the workshop fostered insightful discussions and showcased real-world experiences that inspired participants to envision a sustainable future. With an emphasis on collaborative approaches, the event offered a unique opportunity for cities, municipalities, investors, and companies to explore funding opportunities and exchange valuable insights. 
The workshop commenced with an engaging introduction by Tatiana Pasquel Garcia, Coordinator of the Smart Cities Marketplace. She set the stage for the vibrant discussions that followed, outlining the objectives of the workshop and emphasising the Marketplace's role in supporting project proposals and facilitating connections between cities, companies, and investors. 
A highlight of the workshop was the roundtable panel discussion featuring distinguished speakers who shared their expertise and success stories. Jaime Valdés Valverde, representing the City of Lindau, highlighted the long-term investments required for sustainable mobility solutions. Valverde emphasised the challenges faced by smaller cities in joining the mobility transition and called for peer-to-peer learning to bridge the knowledge gap. Noting the varying levels of proactivity among federal states, he emphasised the role of political and regional settings in driving change.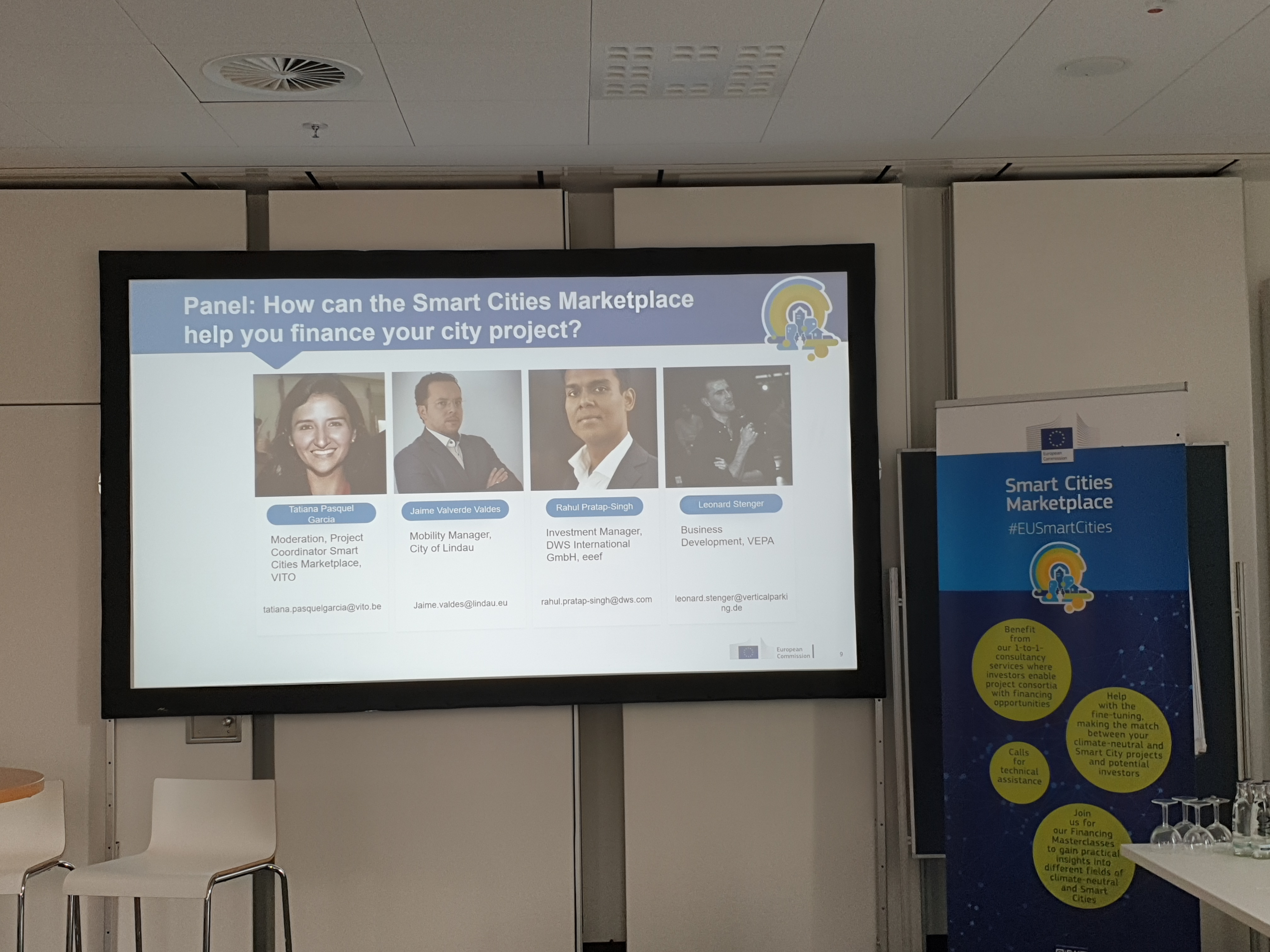 Rahul Pratap Singh, representing DWS International GmbH, addressed the pressing issue of financing needs for smart city projects. Singh stressed the importance of generating sustainable investment plans, considering limited public sector budgets, and identifying potential revenue sources. He proposed the idea of like-minded municipalities collaborating through joint procurement exercises, pooling resources to create robust business plans. 
Leonard Stenger, one of the visionary minds behind VePa Vertical Parking GmbH, captivated the audience with his innovative solutions. Stenger challenged traditional notions of urban space, offering ground-breaking vertical parking concepts that maximise efficiency and address parking challenges in dense cities. 
The workshop concluded with an interactive Q&A session, allowing the audience to seek further clarification and engage with the speakers. The event left participants inspired and equipped with valuable knowledge and connections to further explore financing opportunities for their Smart City ideas and projects. 
The Smart Cities Marketplace workshop served as a stepping stone towards unlocking the full potential of Smart City initiatives contributing to climate neutrality. By fostering collaboration, sharing insights, and igniting discussions on financing strategies, the workshop provided a platform for cities and stakeholders to pave the way for a sustainable and interconnected future. 
As Smart Cities continue gaining momentum in Europe and worldwide, events like this workshop play a crucial role in driving innovation, creating partnerships, and transforming urban landscapes into thriving hubs of sustainability and technological advancement.