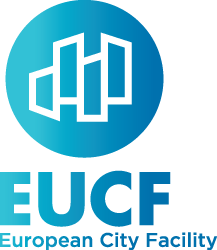 The EUF (European City Facility) launched a second call for applications. Cities have the possibility to submit their application until Mai 31 2021. 
The European City Facility (EUCF) aims to support municipalities and local authorities in developing Investment Concepts related to the implementation of actions identified in their climate and energy action plans. The ultimate objective of the EUCF is to build a substantial pipeline of sustainable energy investment projects across municipalities in Europe.
Who is eligible?
The EUCF is open to all municipalities or local authorities, their groupings, and local public entities aggregating municipalities or local authorities from the EU Member States, EEA-EFTA States (Iceland, Liechtenstein and Norway), and the United Kingdom. Furthermore, applicants require a politically approved climate and energy plan and need to demonstrate political commitment through a letter of support. 
More information on the call, the application process, and criteria can be found here.