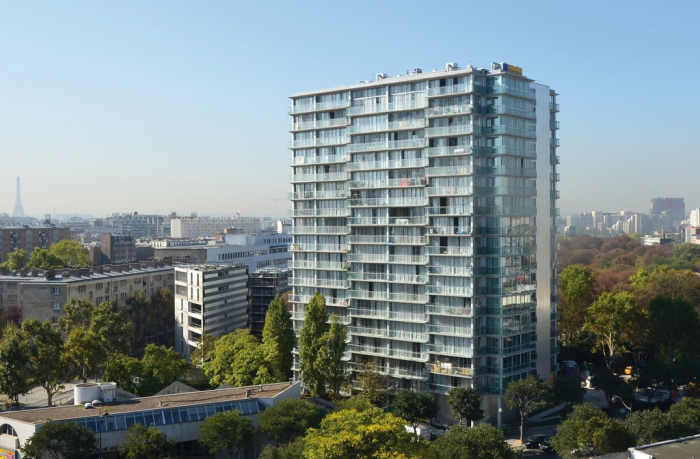 Finance tools for attracting private investment in building retrofits
The European Investment Bank (EIB) has approved the creation of a new finance tool to encourage energy efficiency projects in residential buildings by reducing the risk for private investors. 
The EIB's Smart Finance for Smart Buildings (SFSB) initiative – which aims to make investments in energy efficiency projects in residential buildings more attractive to private investors, through the intelligent use of EU grants as a guarantee– won praise from Climate Action and Energy Commissioner Miguel Arias Cañete.
"The building and housing sector accounts for 40% of Europe's energy consumption, but it needs much more investment, and this initiative will help reduce the gap," Cañete said. "It will also create local jobs and reduce energy poverty by using EU funds intelligently in a cost-effective way." 
The SFSB initiative is one of many efforts to overcome challenges private investors and financiers encounter in building retrofits, from technical barriers to regulatory and market risks. 
And there is urgency behind these efforts.
A 2016 European Commission (EC) report estimated 75% of Europe's building stock is energy inefficient. It also suggested that at the current renovation rate, it could take a century to decarbonise those buildings to modern, low-carbon levels.
Increasing private investment
Though public funds committed to energy efficiency programmes have increased, there is a clear case for mitigating the risk and facilitating investment in building retrofits by private sector actors. Toward that end, the European Commission, like the EIB and others, has introduced energy efficiency financing mechanisms with features intended to be attractive to private investors. For example:
Increasing building value
Another approach to making building retrofits attractive to private investors is to promote schemes that enhance a building's value beyond the energy savings realised. Cities and other regional authorities can play an influential role in this through decisions about building codes, urban planning and the like. 
Examples of design solutions that can increase the value of retrofitted buildings include:
Turn unused space into extra cash -- During the energy retrofit, turn an unfinished attic in a home or unused space in an apartment building into rentable living space and/or a higher sales price. 
Build up or out pea patch, or even an additional floor/appartement, creating additional revenue -- Adding prefabricated extensions, for instance balconies on apartments as was done at the Bois-le-Prêtre Tower in Paris, increases square footage and liveability. Turning a rooftop into usable space –perhaps a tenant pea patch, can enhance a building's appeal and value.
Increase user density in office spaces -- Modern office concepts often feature high-density floor plans that downsize personal employee space and create more shared workspaces. During a retrofit of older buildings, revamping workspaces similarly could potentially boost occupancy and generate more revenue.
Energy efficiency is one of the fastest and most cost effective ways to reduce CO2 emissions and to contribute to energy security. 
A great effort is still required in order to achieve the objectives that have been set. In terms of public investments, it will be necessary to allocate an adequate amount of funds to finance a consistent retrofitting of existing buildings stock. In this respect, the need to improve energy efficiency level in EU countries should represent a key objective in the definition of the new Structural Funds Programme and R&D Framework Programme 9 that will operate after 2020. 
The de-risking mechanisms presented in this article are part of the innovative financial solutions that can boost deep-retrofitting. But to guarantee their success, they will have to be combined with also innovative technologies as well as an innovative social approach that will allow user empowerment and active participation.