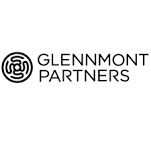 Details
Geographical coverage
European Union
Minimum investment amount
€10000000
Business models offered
Energy Performance Contracts, Concessions
Description
Glennmont Partners is one of Europe's largest fund managers focusing exclusively on investment in clean energy infrastructure. We raise long-term capital to invest in alternative power generation projects, such as wind farms, biomass power stations, solar parks and small-scale hydro power plants.
Products and investments
We invest in non-listed fixed assets that use proven technologies to produce renewable power, including: wind, biomass, solar and small hydro. Our extensive expertise in the renewable energy sector enables us to collaborate with stakeholders and unlock the full value of investments over time.