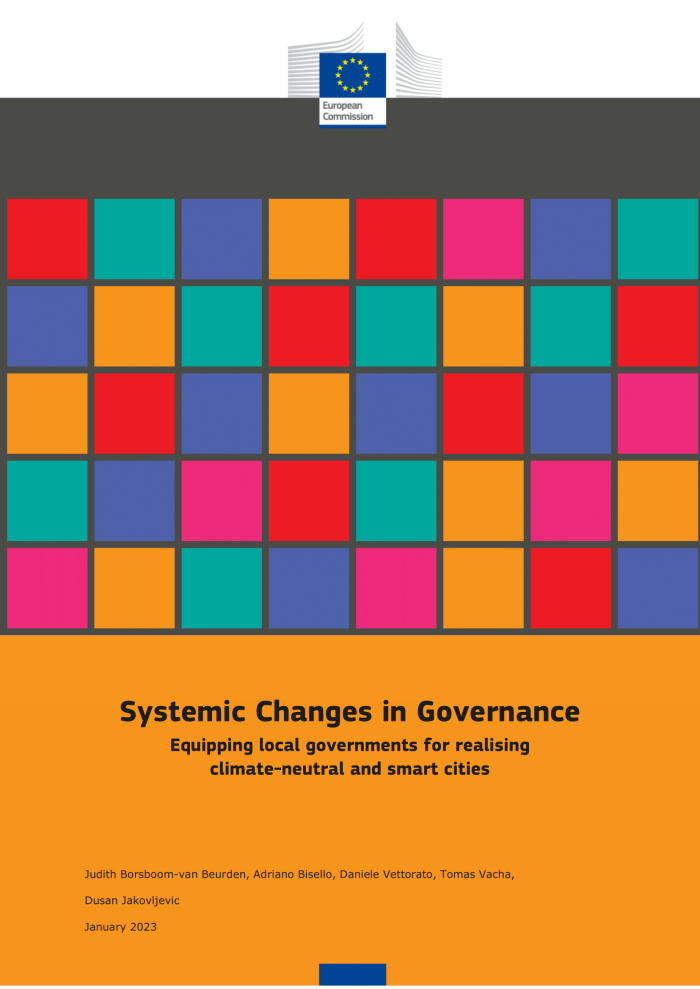 Details
Publication type
SCALABLE CITIES Policy paper
Making European cities climate-neutral and smart requires a huge paradigm shift and profound changes in current governance practices, to a considerable extent even systemic changes.
This Governance Solution Booklet presents the far-reaching changes in governance tested by cities during their participation in Horizon 2020 Smart City Lighthouse (SCC-01) projects between 2014 and 2022. Following an in-depth analysis of the body of knowledge created by these projects, and after several direct interviews with city representatives and project partners, the booklet collects recommendations on, and solutions and good practices for governance for climate-neutral and smart cities.
The Scalable Cities Task Group on Replication defines governance as 'the framework of rules, procedures, roles and responsibilities that constitute decision-making processes and project management', both at the level of individual projects and at the level of the municipal organisation.
The booklet describes how innovative and tested changes in governance, some of them structural and systemic, have proven their value. It presents the key findings around five quintessential fields of change. For each of these fields, several key recommendations are given, detailing in each case the challenge that is to be addressed, tools and actions that can promote changes, and concrete examples from SCC-01 'Lighthouse cities' and 'Follower cities'.