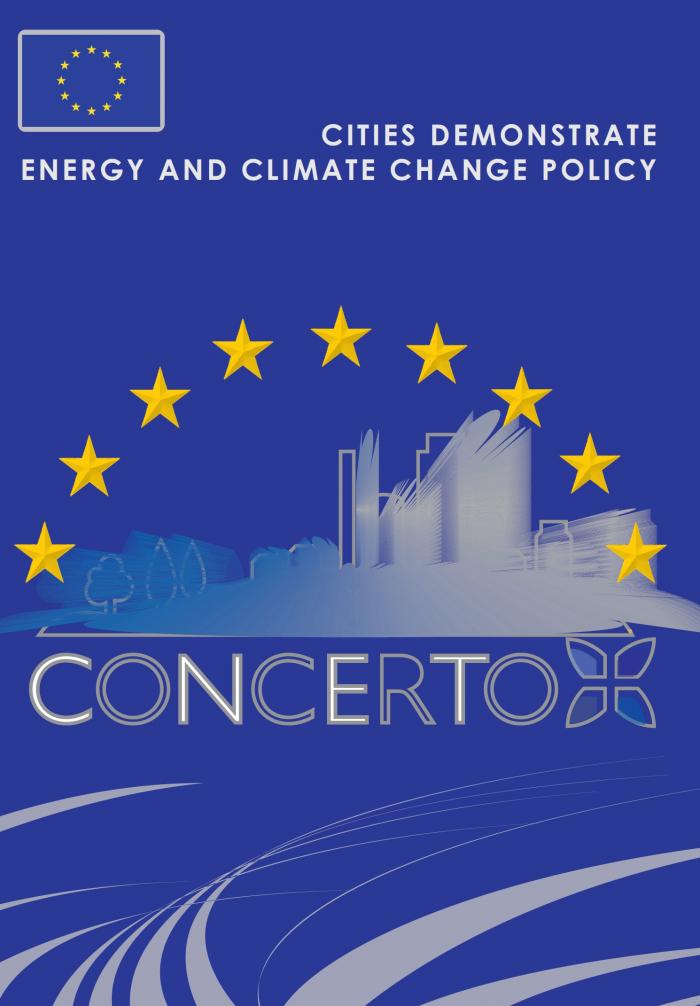 Publication type
CONCERTO archive
Each community addresses its own specific needs and develops solutions for a variety of measures which include the refurbishment of existing buildings, the construction of highly efficient eco-buildings, energy systems using renewable energy sources to supply whole districts with energy from renewable energy sources. 
A typical CONCERTO community, which must be located in a well-defined geographical zone, has a clear social and decision making structure, and its energy strategy is defined at the beginning of the project in such a way that the planned improvements can be monitored.
Typical communities include new urban developments and existing neighbourhoods in a city and focus both on housing (including social housing) and the tertiary sector. The CONCERTO initiative includes also rural communities where activities are distributed over the whole territory.