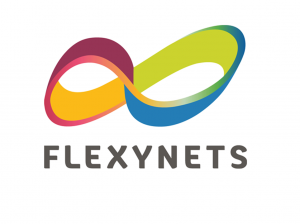 Details
EU contribution
€1,999,364
Funding programme
H2020
EE 13 - 2014/2015: Technology for district heating and cooling
Description
FLEXYNETS developed, demonstrated and deployed a new generation of intelligent district heating and cooling (DHC) networks that reduced energy transportation losses by working at "neutral" (15-20°C) temperature levels. Reversible heat pumps were used to exchange heat with the DHC network on the demand side, providing the necessary cooling and heating for the buildings. In this way, the same network could provide contemporary heating and cooling. Moreover, the heat normally rejected by buildings (for example through a common split unit), was fed into the network by the heat pumps (which are working in "cooling mode") and recycled by other heat pumps that are producing domestic hot water.
In the same way, these networks made it possible to recover and recycle waste heat available along the network path, even at very low temperatures, unlike traditional district heating networks that can harvest thermal energy only at high temperature (greater than 100°).
In urban contexts not exploiting district heating yet, this new generation network represented the main heating and cooling system. In cities already making use of district heating, low temperature DHC networks used thermal energy from the return pipes (in addition to waste heat), which is otherwise considered waste heat by the network utility. This allowed them to sell additional energy with the same infrastructure, making the network more efficient and reducing the return temperature to the station.
Project demonstration sites
Objective
The project aimed to: 
do analysis and simulation of possible substations (including optimized solar solutions)
analyse possible network configurations
develop proper control strategies and smart metering solutions, and
test them in dedicated laboratories.
Contact
Email
roberto.fedrizzi@eurac.edu