Smart cities as resilient cities - becoming climate neutral through accelerated investment in local energy solutions. 
With Covenant of Mayors signatories
Speakers: 
Georg Houben - Policy Officer, DG Energy · European Commission 
Eleanor Keen - Investment Team, Asper Investment Management 
Florinda Boschetti - Director City Club & Living Labs · EIT Urban mobility 
João Dinis - Coordinator of Urban Transition Acceleration Division · Empresa Municipal de Ambiente de Cascais / Portugal (online)
Panayiotis Michael - EU Affairs advisor Aradippou Municipality, Cyprus (online)
Moderation: Marinda Hall 
Summary:
João Dinis, Coordinator of the Urban Transition Acceleration Division at Empresa Municipal de Ambiente de Cascais, held an online presentation on Cascais and its engagement in nature-based solution programmes as well as mitigation to increase energy independence. 
Panayiotis Michael, EU Affairs advisor Aradippou Municipality, Cyprus, help an online presentation about the journey towards energy transition. 
Eleanor Keen is part of the Investment Team at Asper Investment Management and spoke about an example of investments in the Netherlands building out district heating networks.
Florinda Boschetti, Director of the City Club & Living Labs, EIT Urban mobility, did a wrap-up on EIT Urban mobility, bringing together the private and public sectors. She highlighted three impact investment areas: 1) accelerating market opportunities as co-funding, 2) education and training, and 3) small and medium enterprises.
Georg Houben introduced the future vision of the Smart Cities Marketplace. He emphasised the need to involve companies and start-ups. Key elements are the development of a narrative for small and medium-sized cities, a more consortium-driven and more inclusive approach, and getting companies on board. 
There is a massive need for investment but also to come to a narrative of aggregate demand. Municipalities can play an important role in the aggregation process at the local level. Aggregation adds a lot of scale to the investment. The importance of volumes was also highlighted.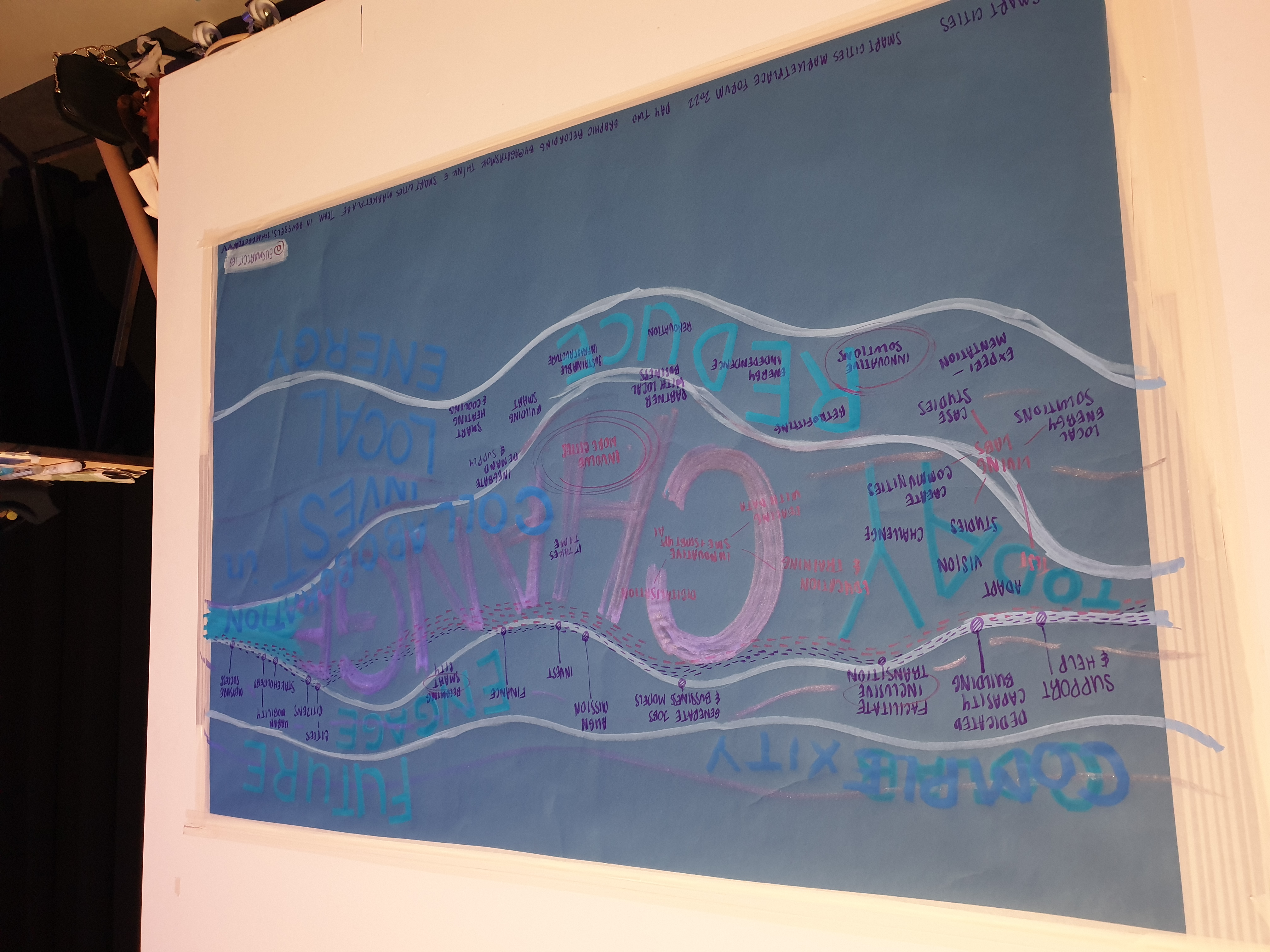 Useful Links