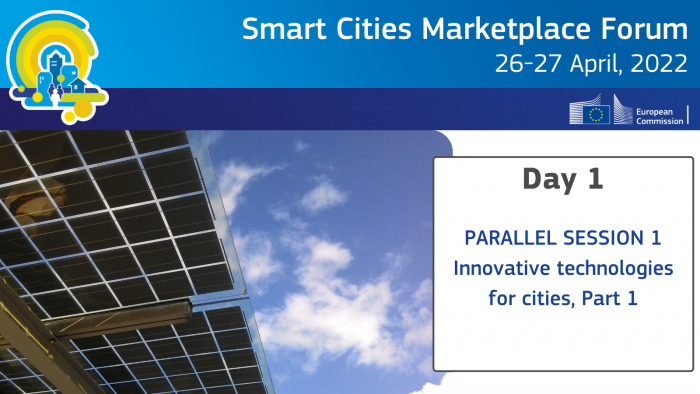 Jan Fritz Rettberg of the City of Dortmund presented the concept of Dortmund as a city of neighbours, which is also manifested in having won the European Capital of Innovation Award 2021. The city approach is to develop action programmes based on strong sustainable policies (e.g., Energy Transition Strategy, Hydrogen Strategy etc), create this holistic approach and avoid silos and the common understanding of city development as a joint up approach. 
Raphaël Meyer presented Lancey radiators as a heating and energy storage solutions product. This was followed by a discussion about the use of personal data for grid management. 
Marta Cañadas working for Abora Solar spoke about a PVT solar hybrid panel (creation of solar energy and hot water in one panel) in her presentation. The discussion was commenced by cities with the intent to install technologies as part of engagement with city procurement offices.
The importance of the role of innovation funding to develop new technologies was stressed in this session.
 
Useful Links