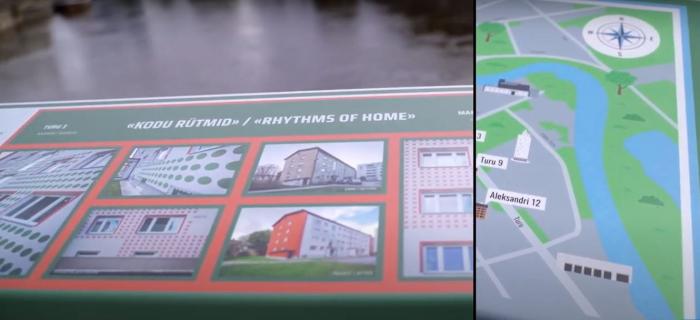 Tartu has always been a city of good thoughts, being the location of the national university and its students. A beautiful city with a river, a broad array of art and bustling culture. But when did Tartu become a smart city?
In a new video within the SCIS video series, the Estonian city within the SmartEnCity project looks at different aspects of what we call a smart city: innovative technology, green solutions and building a smart community.
During the project, 18 Soviet era apartment buildings were renovated. Khrushchyovkas – the local term for a five-stock prefabricated building mostly built in the 1960s or 1970s – became smartovkas. Every smartovka is now equipped with solar panels, every home within the buildings is smartly ventilated and heated. There is also an artistic touch to it: on or nearby every building there is an original artwork, which has turned the smart district into a kind of public art gallery.
One of the biggest successes of the Lighthouse city of the SmartEnCity project is, though, the city-wide bike sharing system. During its first year of operation, the city bikes travelled a combined 2.5 million kilometers, or took more than 60 trips around the world. Thanks to the project, the city bus fleet now consists of only brand new environmentally friendly biogas buses, which together with the bike sharing system, have made public transport much more convenient for the people of Tartu.
Learn more about Tartu's actions on their way to a constantly evolving Smart City and have a look at the video on our YouTube channel.