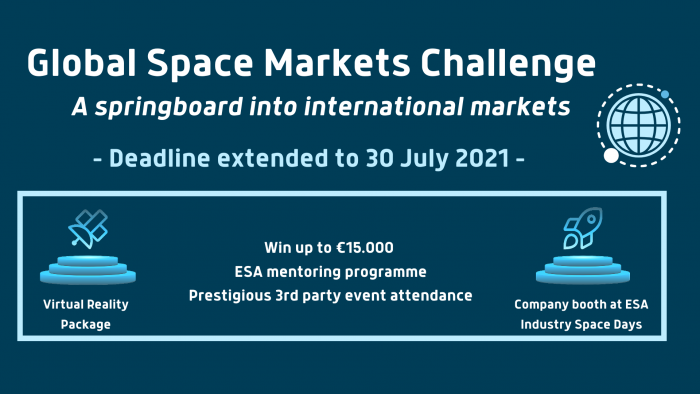 The Global Space Markets Challenge is a new competition launched by the European Space Agency with the operational and technical support of EURISY.
The Challenge will select six Small and Medium-sized Enterprises (SME) in the space sector (3 in the upstream and 3 in the downstream area) with promising and convincing internationalisation plans for their products and/or services.
The deadline to submit your idea is the 30th July 2021.
More info: https://space-economy.esa.int/global-space-markets-challenge
Initiative
Action cluster
Related topics