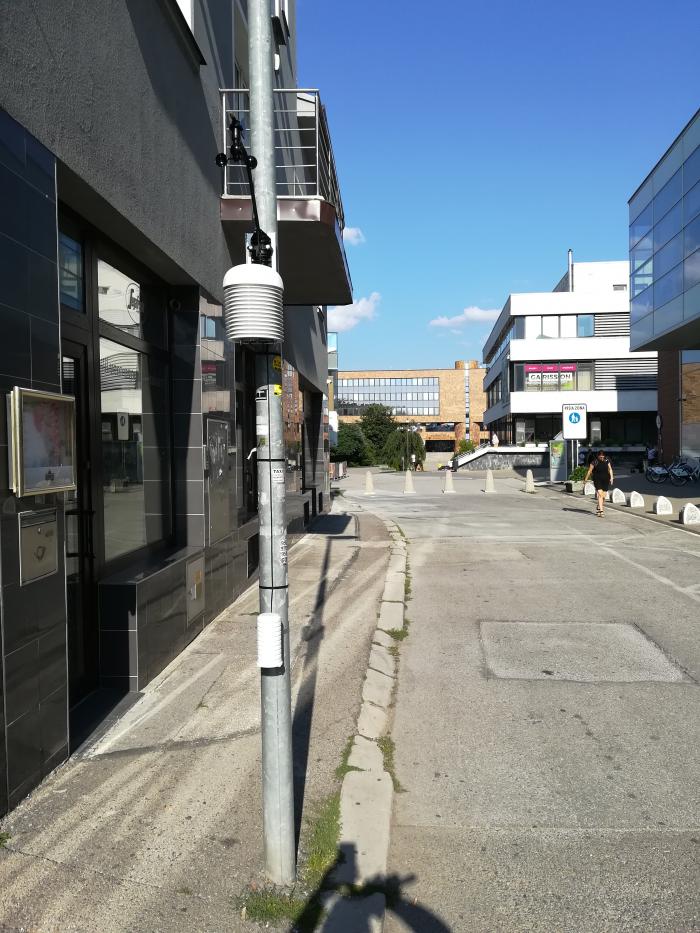 Sustainable urban planning, working and living is our major task in the time of climate change, covid19, energy and economy drops. Digital tools and data are needed to find a consensus on data driven investments for climate resilient and socially inclusive environment in our cities.
The project CleverNet (Interreg CZ-SK, 2021-2022) has opened its new Urban lab in the Slovak city Žilina serving as a practical showcase of IoT sensor network implementation designed on the newest trends like climate change, digital economy and/or sustainable mobility. The aim is to create standard and open data sets for urban planning and its use across sectors and silos.
"We have deployed a low cost sensor network, 100 % ethic magnetometres, that count vehicles and measure their length and speed in the form of a virtual fence around the city centre, mainly at the crosswalks. We are providing 24/7 open data about traffic load, traffic safety, morning peak or parking demand, says David Bárta, CityOne, the urban lab designer. "Mobility data serves also for climate change awareness as the public space is devoted to vehicles, so we have added special meteostations and pavement temperature sensors. We have shown on 29th July, one of the hottest days 2021, in front of the shopping mall in the city centre that the adults breathed the hot air of 30,5 C, the kids 37 C and the dogs 43 C and that is a good start to come with a resilient public space." 
The data for all is freely accessible at https://dashboards.clevernet.sk/.
Action cluster
Related topics