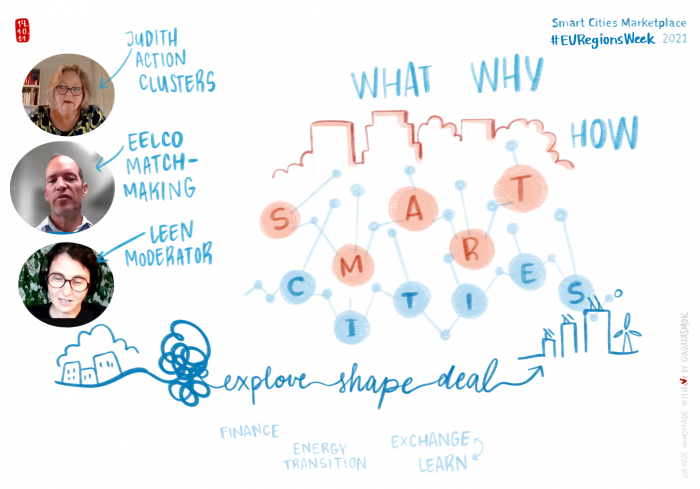 What is the Smart Cities Marketplace and how do our Action Clusters, the Investor Network, and the Smart Cities and Communities Cluster of Horizon projects all work together in one market-changing undertaking bringing cities, industries, SMEs, investors, researchers and other smart city actors together?
That was the theme of the short pitch-session hosted by the Smart Cities Marketplace during the European Week of Regions and Cities.  
The answers were provided in a 'tour de force' 40 minutes presentation of the Smart Cities Marketplace by Leen Peeters, Founder and managing director, Th!nk E, Judith Borsboom-van Beurden, Director, Locality, and Eelco Kruizinga, Senior principal consultant, DNV Energy Systems. 
Find the recording here.
Useful Links
Related topics