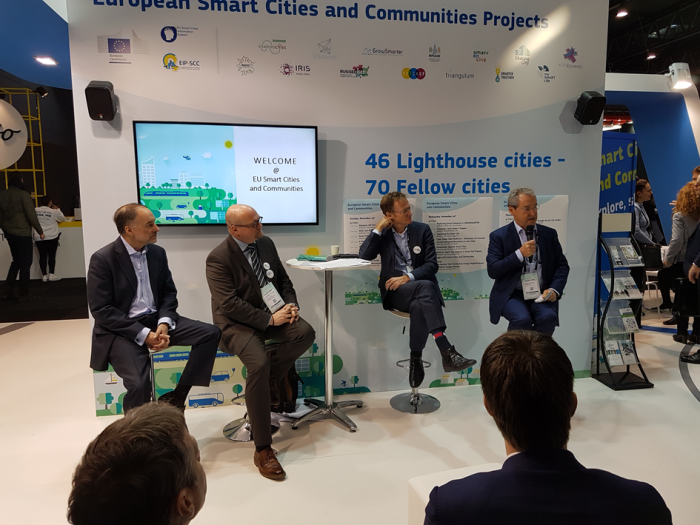 The European Innovation Partnership on Smart Cities and Communities (EIP-SCC) together with the Smart Cities Information System (SCIS) and 17 Horizon 2020 European Smart Cities and CommunitiesLighthouse projects from across the continent participated in the Smart City Expo World Congress from 19-21 November 2019 in Barcelona, Spain.
This year, the EIP-SCC team put a strong emphasis on the activities at the joint stand. Overall 14 presentations were given covering diverse topics, from an overview of the activities of Nordic Lighthouse Cities moderated by Jens Bartholmes (EC, DG Energy, Smart Cities & Communities) to a presentation of all the Spanish Smart Cities (presented by Judith Borsboom-van Beurden of Locality, EIP-SCC).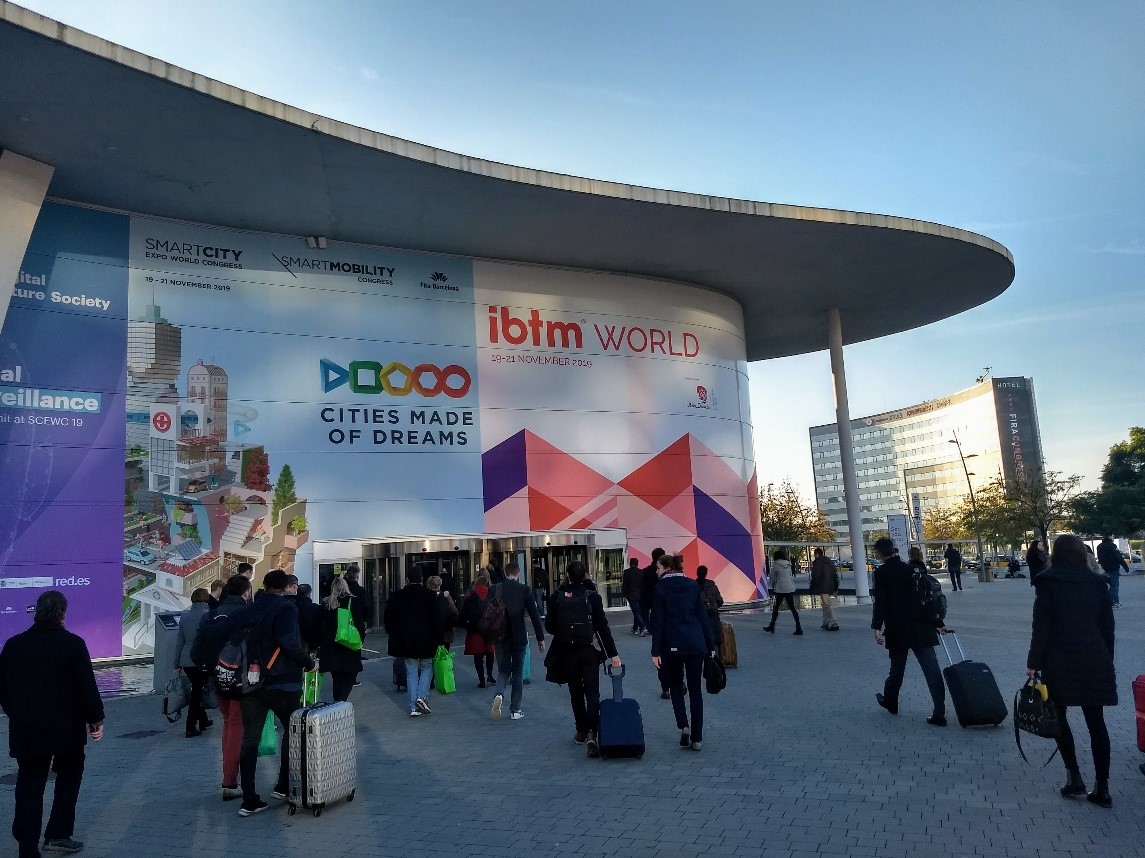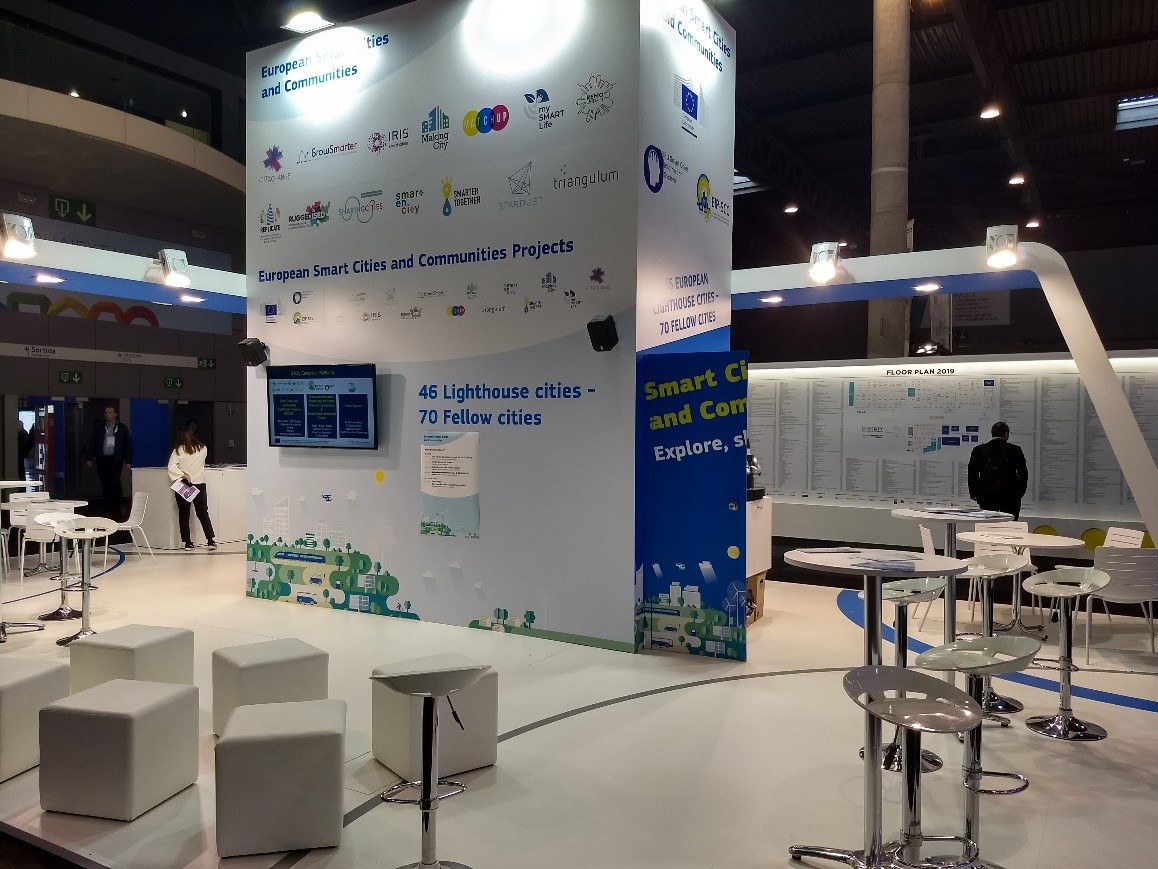 Highlight activities were the presentation A Mission to Deliver the Cities of the Future with Emmanuel Forest (Executive Vice-President European and Institutional Affairs, Bouygues Group & Mission Board member), Albert Engels (Project Coordinator of RUGGEDISED), Graham Colclough (Chair of the EIP-SCC Action Cluster on Integrated Infrastructures & part of SharingCities) moderated by Georg Houben (EC, DG Energy, Smart Cities & Communities). Key findings were a better understanding of the EC's mission concept with its aim to make Europe the first climate neutral continent by tackling the challenge in the urban context. The current idea is to create 100 climate-neutral Smart Cities by 2030, serving as testbeds and blueprints for at least ten times more cities in the future in order to push Europe to become climate-neutral by 2050.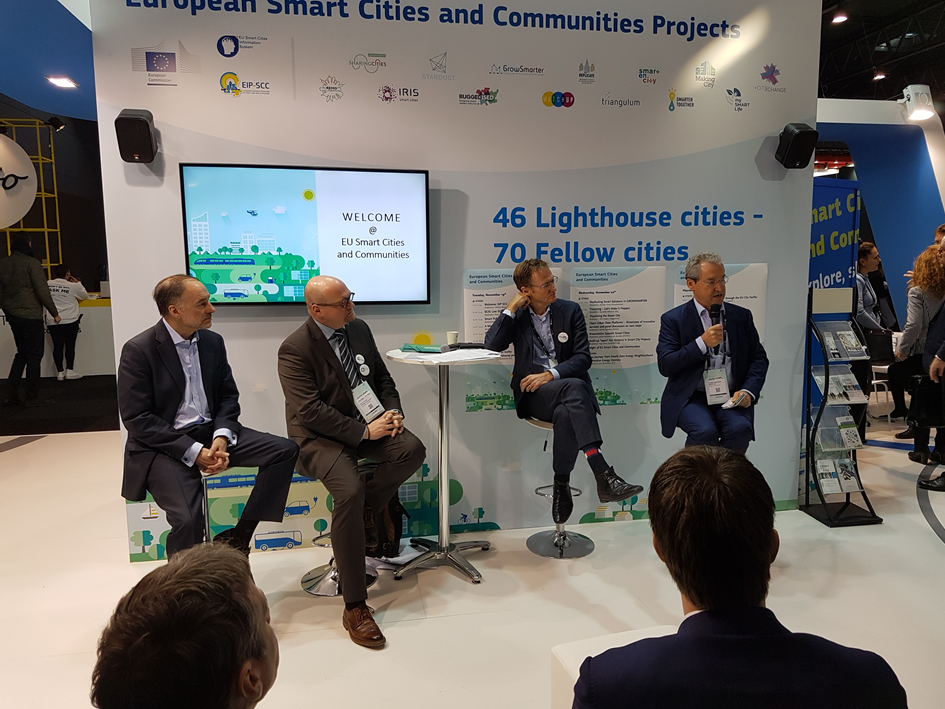 On Wednesday morning, interested visitors and Smart City enthusiasts flocked again to the joint stand in order to take part in the session "Financing – Let's Make it Happen." Organised by Jorge Rodrigues de Almeida of RdA and part of the EIP-SCC consortium and moderated by Svetoslav Mihaylov (EC, DG CONNECT), the session contributors Angelo Giordano (ATELIER) and Carlos Sanchez (Smart City Infrastructure Fund) discussed what role funding from institutional investors will play in deploying smart city projects as well as how projects can be packaged to improve their bankability.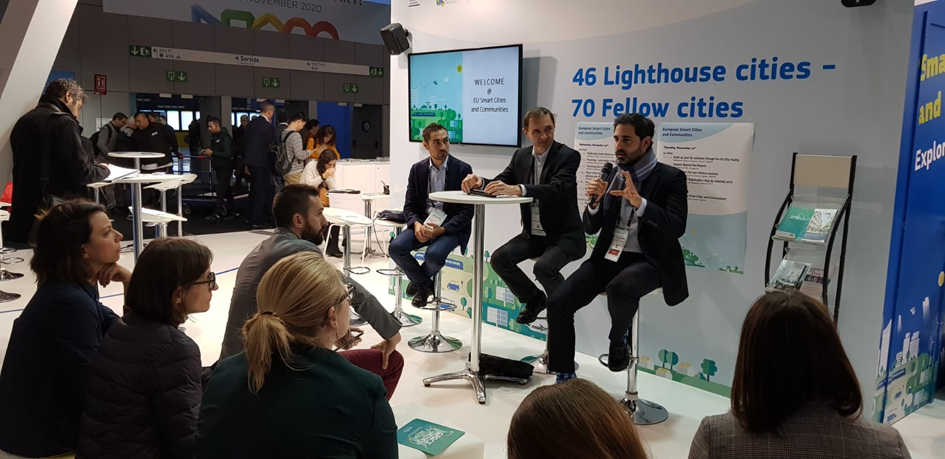 In addition to the joint European Smart Cities and Communities Lighthouse projects stand, three so-called Agora Sessions were organised in the exhibition space covering various Smart City areas.
The first topic "From Dream to Reality: Impact of Lighthouse Projects on Cities" covered the three
projects GrowSmarter, Triangulum and REMOURBAN that started in 2014 and are thus now the first to end soon, showcasing the impact that the solutions had on their cities.
The second session "The Journey: from Nearly Zero Energy Neighbourhood to Positive Energy Districts" covered the evolution from nZEBs to PEDs, illustrated by project cases from REMOURBAN, mySMARTLife, MAKING-CITY and +CityxChange.
The final Agora Session "Europe 2030: What is next for Smart Cities and Communities?" explored the debate on the future of Smart Cities and Communities, showcasing policy aspects as well as concrete results and packaging approach for replication and upscaling.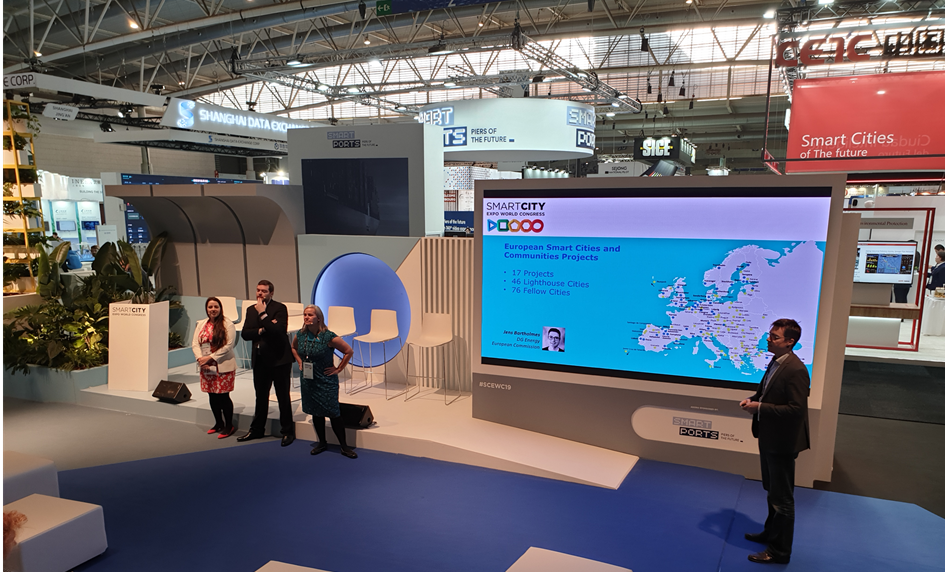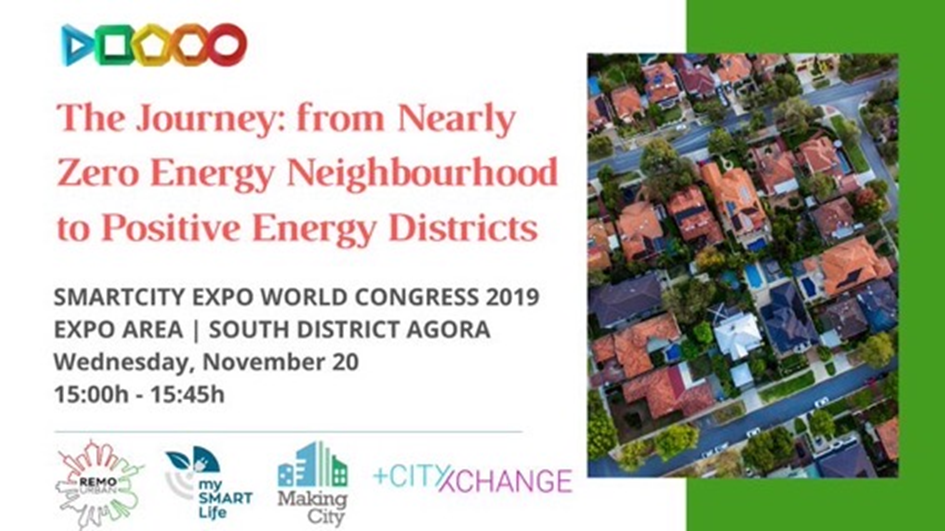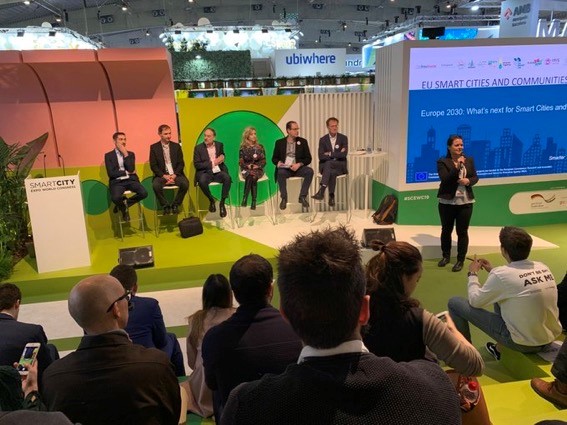 Thank you to everyone that has taken part, organised, presented, moderated, put PowerPoints online, kept the coffee supply rolling… Like every year, being part of Smart City Expo World Congress was a highlight and a pleasure!
Useful Links
Related topics