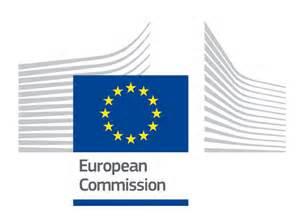 The European Commission unveiled the results of a public consultation on the EU Urban Agenda during the 2nd European CITIES Forum, which was held in Brussels on June 2, 2015. The consultation shows that Europe can help cities address common challenges and, in turn, contribute to the Commission's priorities such as a resilient Energy Union with a forward-looking climate change policy.
The European Commission said in a statement that the consultation showed a clear demand by stakeholders for more coordination between all of the EU policies with an urban dimension. Based on the wishes expressed in the public consultation the Commission is proposing to focus on specific priorities able to deliver results, such as Smart Cities. The EC also proposes to apply more effective regulation tools, with reinforced urban impact assessment and stronger stakeholder involvement. Furthermore, it aims to achieve better coherence and coordination of EU policies relating to cities, such as the European Innovation Partnership on Smart Cities (EIP-SCC), the Urban Innovative Actions or the European Climate Adaptation Platform Climate (ADAPT).
Finally, the Commission proposes to improve urban intelligence, benchmarking and monitoring. According to the statement, this means developing new data while also continuing to consolidate and harmonise the knowledge base of existing data sources, making them more complementary and more readily available. Maroš Šefčovič, EC Vice-President in charge of the Energy Union said in the statement that cities were a conduit for Europe's transition to an energy efficient, sustainable, and prosperous future. "The work of the Smart Cities is important for achieving progress on energy efficiency in and outside the EU. If we want cities to take ownership of our energy transition, we need to streamline and simplify the EU's urban initiatives", he said. Commissioner for Regional Policy Corina Creţu added that, after 20 years of debate, the discussion is no longer about whether we need an Urban Agenda but rather how we can begin to make it happen.
"The EU's ambitious objectives will only be reached with the support and active participation of its cities. The Urban Agenda is about enabling cities to fully contribute to our shared priorities and deliver concrete benefits for our citizens", she said. The Commission is now working closely with the Latvian and upcoming Luxembourgish and Dutch presidencies to turn the Urban Agenda into reality. The aim is to agree on a consolidated Agenda during the Dutch Presidency in 2016.