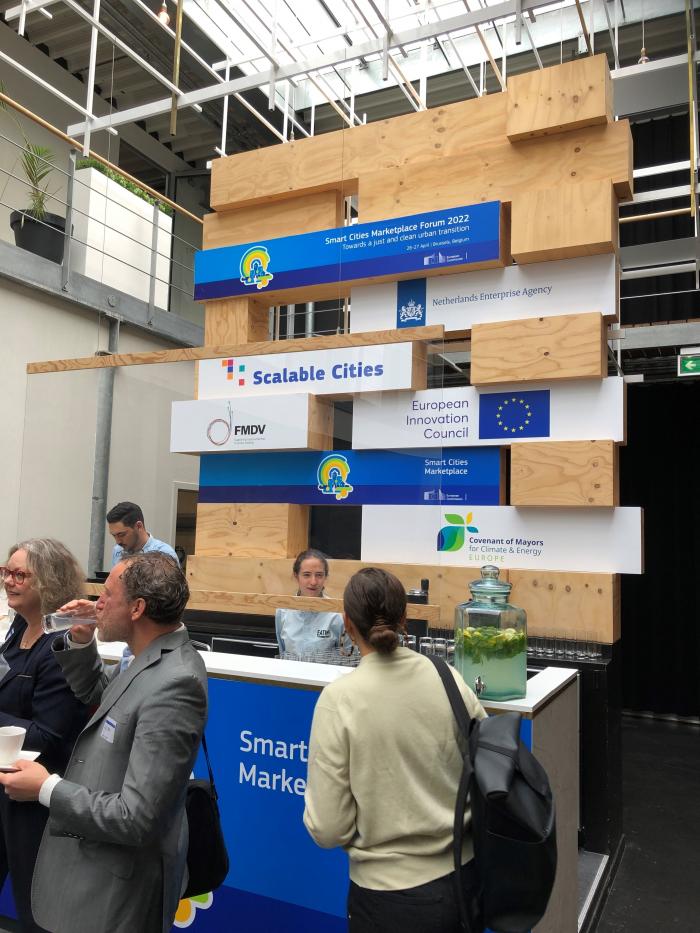 On the 25th and 26th of April, the Netherlands Enterprise Agency organised a working visit to Brussels to have discussions on how the EU and national and local governments support small and medium enterprises and start-ups to contribute with their innovative solutions to the EU Mission to realize 100 climate-neutral and smart cities in 2030.
Part of this working visit to Brussels was the Smart Cities Marketplace 2022 Forum organized on the 26th. The Netherlands Enterprise Agency hosted one session about upscaling successful pilots to contribute to the clean energy transition, how companies contribute to that and which role national, local and EU governments should play in this process. These questions were explored during panel discussions of public, private and NGO actors.
As the cities account for more than 70% of the CO2 emissions, cities are considered as an important dimension for the transition to a climate-neutral world. The Forum showed that the present cities have the main focus of making the desired impact in terms of being smart and becoming climate-neutral. Although the cities have shown a willingness to do this, they face some challenges that should be met such as mapping the ecosystem, digitalization, but also lining up with all the necessary stakeholders to the city climate investment plan. This collaboration is not only meant for cities and its citizens, but also between the national government, businesses including start- and scale-ups, and knowledge and financial institutions.
Innovative companies are indispensable when it comes to providing solutions for cities to become smarter and climate-neutral. Such climate-neutral solutions consist for instance of blue-green roofs, positive energy districts and efficient waste-recycling systems. The present companies at the Forum showed that they are ready to scale-up, but lack enough finance to get through the first years before becoming self-sufficient.