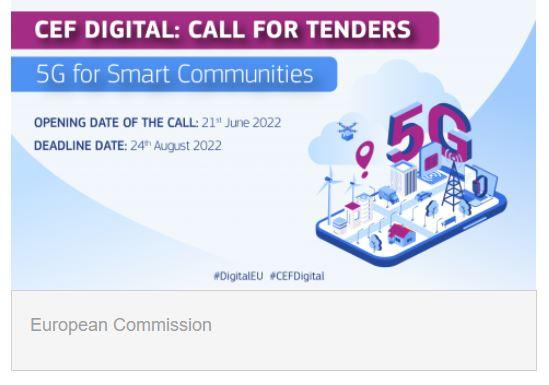 The Commission is opening a call for tenders for the setup of a Coordination and Support Action (CSA) providing assistance and an online platform to 5G suppliers and adopters. The deadline for tenderers to submit is Wednesday, 24th August 2022 at 4pm CET.
The platform will stimulate stakeholders to use 5G networks in order to deliver new, more efficient and resilient services to citizens. Potential users will be able to share their best practices and write about the experience derived from call projects and implementation. In this context, the role of the CSA platform will be to:
- gather best practises from ongoing and upcoming projects
- facilitate the design of 5G-based use-cases and deployment projects;
- encourage synergies between stakeholders in many sectors as potential applicants to the upcoming CEF Digital calls and other funding programmes.
In this context, the CEF Digital Work Programme includes a second call this year (2022) in its indicative timetable, but it the second calls will be formally announced at a later date."
Useful Links