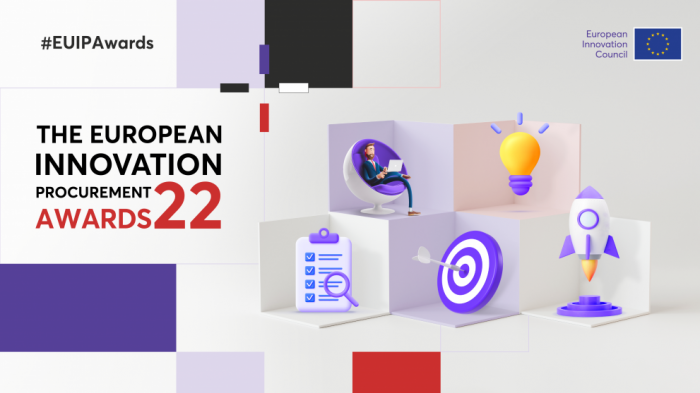 The second edition of European Innovation Procurement Awards (EUIPA) is open for submissions until 22 June. The European Commission will recognise best Innovation Procurement practices in three categories – strategy, societal challenges and leadership. The winner of each category will be awarded with EUR 75 000 and a runner up with EUR 25 000. Want to know more? Register to the info day taking place on 26 April.
Innovation procurement boosts the process of transforming research results and ideas into innovative solutions. It represents an untapped potential to stimulate the demand for innovation. By using innovation procurement, the public and private sectors can provide state-of-the-art services and goods to the society and, at the same time, offer new growth and commercialisation opportunities for suppliers of disruptive solutions, particularly start-ups and SMEs.
The European Innovation Procurement Awards aim to recognise public and private buyers, natural persons and those legal entities supporting these practices across Europe in their efforts to promote and stimulate innovation procurement and the innovative ways the solutions are procured.
The Awards also aims to demonstrate how innovation procurement positively transforms the economy by not only creating new and sustainable markets, but also by tackling societal challenges such as climate change.