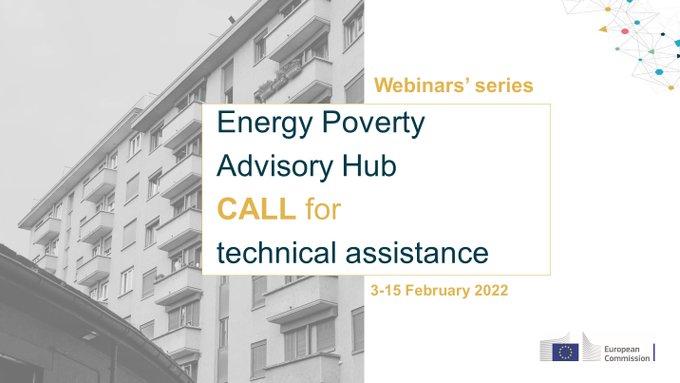 The Energy Poverty Advisory Hub (EPAH) invites local governments and/or organisations from all the 27 EU Member States to submit their request for technical assistance and receive support in the process of tackling energy poverty. Applicants can submit online their proposal online from the 1 February 2022. Awarded applicants will receive up to 9 months of tailored support by experts and the EPAH team to develop their energy poverty actions. Do you want to know more about the call for technical assistance and how and why you should apply? Join one of the 13 webinars that will be held in February and will be tailored to a specific European country as well as held in the local language. 
Find the webinars here. 
Find more information on the call in this document.