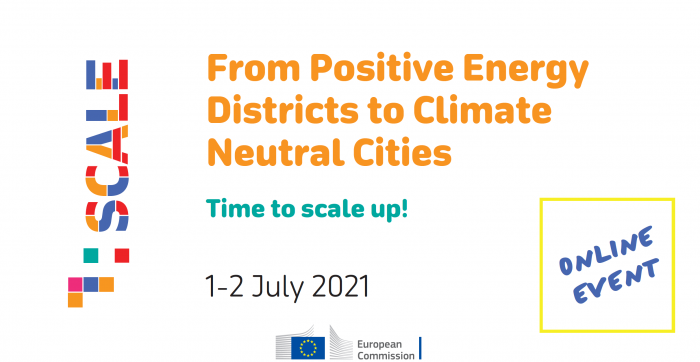 Smarter Together, Replicate, Sharing Cities, SmartEnCity and SCALE are joining forces to explore the future of cities in the face of climate urgency and fair social and ecological transitions.
The global online and local event is a joint event of four H2020 Lighthouse smart city projects that starts with the Final event of Smarter Together joined later on by its 2016 sister projects: Replicate, Sharing Cities and SmartEnCity. The Joint event will also present high-level political representatives from cities of the "Four" 2016 Smart Cities projects who will focus on What comes next for cities? Desirable futures and climate neutrality. A full agenda promises 2 days of presentations, discussions and smart city innovations aimed at citizens.
To deepen the debate, each project will broadcast live from a local studio in Lyon, London, San Sebastian and Sonderborg. Following the individual project studios the global online audience is going to participate in the activities and the role of the SCALE Secretariat. The Smart Cities and Communities Project Cluster family, cities, stakeholders, industry partners, researchers and beyond are all welcome to join in all sessions.
The future is already here, embedded in innovative projects and initiatives. We don't bet only on long-term visions but focus on practical and promising innovations that shape the future of cities.
The event will streamed online. To participate please register here.
Useful Links