The Smart Cities Marketplace Forum 2021 was a full success with around 482 participants during the two days of the event. Our sessions were well attended and the feedback we directly received was very promising. 
The event in numbers:
Over 700 registered persons

Overall participants for Day 1 and Day 2: 482

2 Keynotes

3 Plenaries

6 Workshop Sessions

6 Action Cluster Meetings

380 people attended the workshop sessions and Action Cluster meetings overall

65 networking meetings were scheduled and accepted so far
You will find regular news items containing summaries and highlights of each session. 
The opening speech by the European Commissioner for Energy, Kadri Simson, set out the Smart Cities Marketplace Forum as an event that brings together an impressive network of stakeholders from cities, businesses and the financing sector who can really make a difference to EU policies, especially the zero-pollution ambition of the European Green Deal.
"Towns and cities have a vital role to play in reaching the climate and energy targets. And the Smart Cities Marketplace is a great initiative to help make this happen."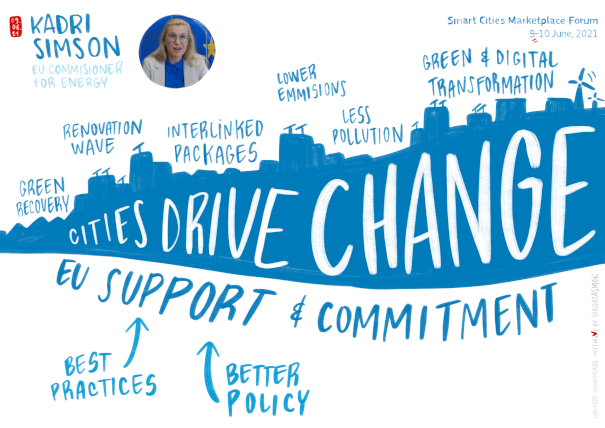 Related topics