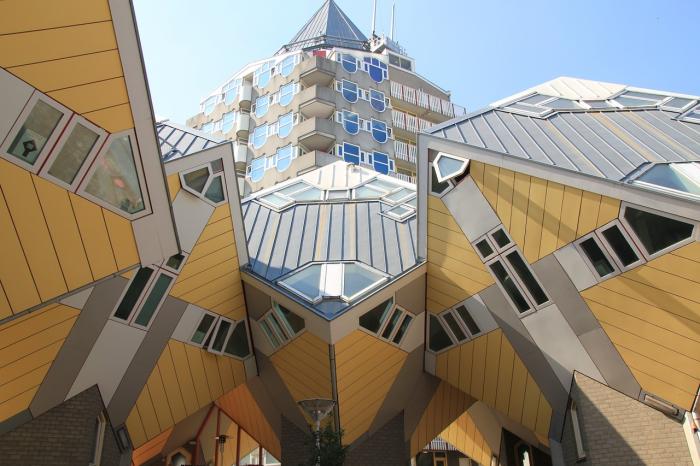 On 21 October the Smart Cities Marketplace launched a new initiative to create an adequate set of framework conditions in the field of regulations and laws to fulfill cities climate and energy ambitions. The Dutch Leading Coalition of cities 'Smart, Resilient & Sustainable' presented their research into hindrances in current regulations, and improvements needed in this field to bring about climate-neutral cities.
Research into the major bottlenecks
In 2019 the Coalition analyzed the major bottlenecks that hinder scaling and speeding up the process of implementation of Smart City solutions. Some of them proved to be in legislation and regulations. The results showed that some bottlenecks can be solved on a city level; however, for many obstacles the cities need support on national or even European level to be able to move forward. An example: surveillance and enforcement are only keeping track of the boundaries to enforce them rather than being part of the solution and be involved in the innovation process. This would be very helpful to create more innovation at a faster pace. Another example: housing corporations have the ability to create more solar energy on their roofs, but regulations withhold them because they aren't allowed to sell or deliver their surplus back to the power grid. These are just two examples of regulatory frameworks that prevent cities from fulfilling their ambitions that are much needed to create a more healthy and balanced environment in cities.
Let's create a structural dialogue between cities and European government!
The input of the Coalition towards the Smart City Market Place initiative consisted the following messages:
We as a leading coalition support the launch of the Regulatory Frameworks Initiative under the Action Cluster Integrated Planning, Policy and Regulations.
We want to contribute to this initiative in the long term by sharing our learnings from the Dutch cities involved.
What we strive for is implementation of innovations in primary processes of organizations becoming the 'new normal'. Therefor we need on the one hand a regulatory sandbox to experiment and innovate on a short term. On the other hand we need structural changes in regulations, because short term innovations are not enough.
We ask for acceleration in the implementation of these new regulations.
About the Leading Coalition
In 2017 the National Smart City Strategy of the Netherlands was handed over to Dutch Prime Minister Rutte. This initiative led to the creation of several Leading Coalitions of cities around specific topics. One of them: 'Smart, Resilient & Sustainable'. This coalition consists of eight city administrations (Amsterdam, Rotterdam, Dordrecht, Rijswijk, The Hague, Amersfoort, Zwolle) and knowledge institute AMS, and is coordinated by the City of Rotterdam.
The coalition focuses on the major transitions of Energy and Climate Adaptation, by exchanging knowledge, solutions, project approaches, etc. We want to create a 'new normal' by implementing innovative solutions into the primary process.
Are you interested in the Coalition and the research?
Please contact Rob Schmidt: r.schmidt@rotterdam.nl
Initiative