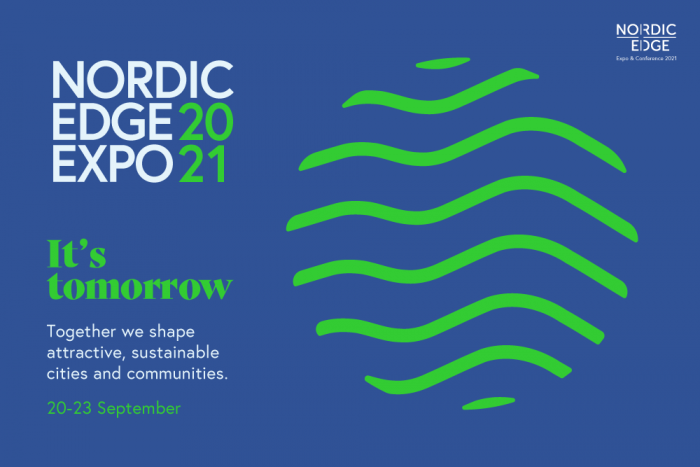 The Smart Cities Marketplace is part of the workshop TwinCity – digital twin in urban mobility planning at the Nordic Edge Expo 2021. Join us on the 23rd of September at 12.00-14.00!
The main question of this session is: How can Digital Twin technology help regions and cities to plan for the urban mobility of tomorrow, moving away from fossil-fuel intensive transportation methods and towards climate-neutral mobility?
Join us together with the European Commission's DG Connect, POLIS, and OASC on the 23rd of September during this year's Nordic Edge Expo, where we will discuss and explore the possibilities of using Digital Twin technology in urban mobility planning.  
Public and private sector stakeholders, researchers within the field of mobility and citizen representatives are invited for discussions and knowledge-exchanges on the different uses of digital twin technology in the mobility sector.
The workshop will start with a keynote speech by Mr. Eddy Hartog, Head of Unit for Technologies for Smart Communities in DG Connect, European Commission and then move to the Norwegian fjords, where Mette Fossan, Head of Business Development department, and Tor Aanonsen, project leader at Rogaland County Council, will present the county's use of digital twin technology for the pilot-project "Bussveien".
The participants will then be divided into three working groups, led by the prominent EU-networks POLIS, Open Agile and Smart Cities (OASC) and the Smart Cities Marketplace. The title of our Smart Cities Marketplace working group is: "Best practices and lessons learned from European cities". Together with Lucija Rakocevicfor, participants will explore what cities learned from their projects and get to know best practices. 
Mr. Anthony Van de Ven, Head of Office at the Brainport Eindhoven EU Office Brussels, will be guiding us through this exciting workshop as a moderator.
By following this link, you will register for the entire Nordic Edge Expo conference. On the 23rd of September, you log onto the digital event platform, and join our workshop at 12.00.
We are looking forward to seeing you digitally on the 23rd of September at 12.00-14.00! 
Click here for more information on the working groups and the event. 
Useful Links
Related topics